"Hobbit" Production Stays in New Zealand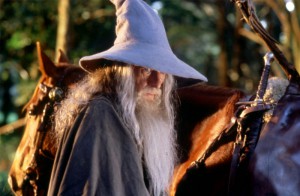 People always assumed that Peter Jackson would film The Hobbit in New Zealand. It is, after all, the director's home, and where he shot The Lord of the Rings Trilogy. It made a fantastic place for Middle Earth the first time, why wouldn't he use it again?
Unfortunately, the production encountered some union trouble, and the companies in charge of financing the films; New Line, Warner Bros., and MGM, started looking for new places to shoot the sure to be blockbusters. Which is when the panic began.  Soon, people were out in the streets lobbying to keep the films shot in New Zealand.  Face-to-face talks began between high-level local government officials and co-producer/distributor Warner Bros to ensure the film would stay in New Zealand.
The dispute has now ended, and New Zealand Prime Minister John Key announced today that The Hobbit would stay in New Zealand after all.  The government to keep the production offered to broaden the qualifying criteria for local production tax rebates to include bigger projects, like The Hobbit.
"The impact of this will mean an additional rebate for The Hobbit movies of up to $7.5 million  per picture, subject to the success of the movie," Key said.
I don't get why the unions tried strong arming the production. Peter Jackson himself has come out and said he makes sure working conditions are good for both union and non-union employees. I don't think they thought that Jackson would actually consider moving the production, and instead try to placate them.  The panic reached a high level when it looked like that option would be very viable. These films represent a huge amount of cash influx into the New Zealand economy, and it would be silly for them not to want that to continue.
What do you think? Let us know in the comments.