Greta Van Fleet Channels Their Inner Zeppelin on New EP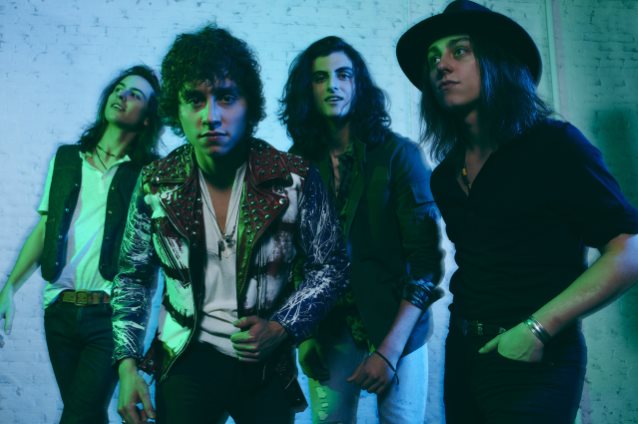 Let's face it, there hasn't been much good Rock N' Roll over the last couple years.
Yes, we had a new album from Foo Fighters and a couple surprises here and there, but the loud raucous sound that parents grew to hate had nearly vanished. Rock had given away to mumble rap that most people can't understand and sappy country music. I use the term country lightly, as it is more pop than anything.
Just when it looked like rock music was gone, enter Greta Van Fleet. Greta Van Fleet is comprised of 4 members from Michigan, who formed in 2012. The band has single-handedly resurrected the 70s rock sound that Led Zeppelin made famous. In fact, in your first listen, it could be easy to mistake GVF for new Zeppelin material.
GVF's throwback to the 70s sound is loud and bluesy, filled with guitar riffs that will make you want to turn up your stereo to 11. Yes, this band is that damn good.
Frontman Josh Kiszka's voice bares an uncanny resemblance to Robert Plant's. Josh and his twin Jake, along with keyboardist and younger brother Sam hooked up with drummer Danny Wagner, a friend of theirs from the small town of Frankenmuth, Michigan.
The boys may be young, as Josh and Jake are 21, while Same and Danny are just 18, but don't let their age fool you, GVF's sound is old and crisp, unlike anything on the rock music scene right now.
The band's first song they ever wrote, "Highway Tune," hit the top of mainstream rock radio charts. GVF's live shows have drawn rave reviews, as the band has started to attract fans their own age, fans who may have been listening to the watered down pop, mumble rap, or rock music (if you want to call it that) on today's radio air waves.
While the band is quickly gaining popularity and selling out shows all over the U.S., the band has yet to release a complete album. GVL's current EP, From the Fires, has six original songs and two covers. One of the covers, Sam Cooke's "A Change Is Gonna Come," shows the band's blues roots. As far as a full-length album goes, the band will be recording it sometime this year.
For now, fans will have to settle for the EP to soothe their appetite for good rock music, but don't fret, as the band will be coming to St. Louis on August 1st with a gig at The Pageant. The show will no doubt be a sell-out, as most of GVF's shows have been. It seems that while some may have thought rock was dead, there is still a ferocious appetite for GVF's distinct sound.
Greta Van Fleet's EP, From the Fires, is available now. The EP gets an A.