Review: 'Game Night' Starring Jason Bateman, Rachel McAdams, Kyle Chandler, Jesse Plemons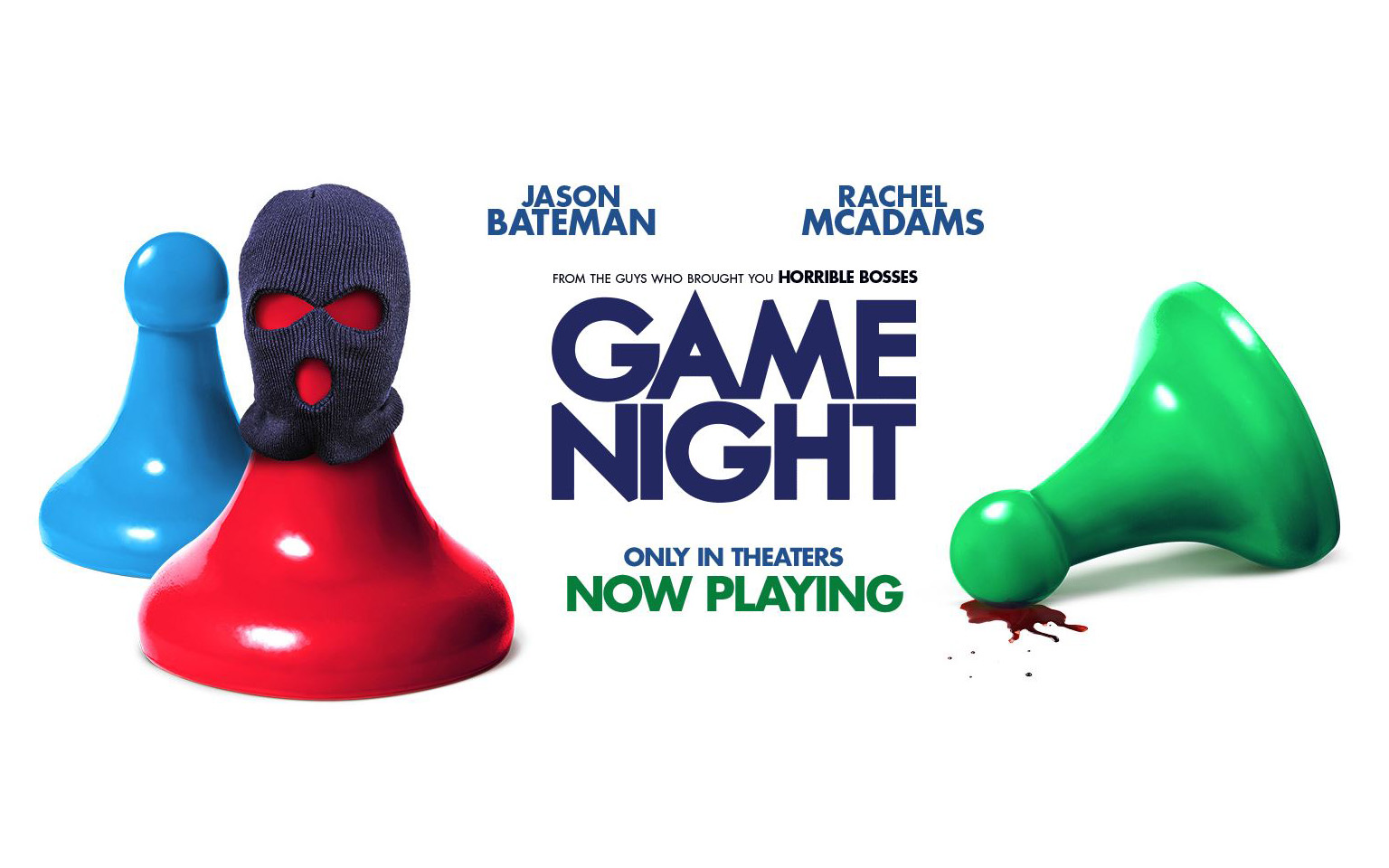 A traditional game night is a night in which friends get together and compete in challenging games of luck and skill. Finger foods are picked over throughout the night and adult beverages can be and often are guzzled down. It doesn't, however, traditionally include someone getting beat up and kidnapped which leads to a night of fast driving, guns firing, bloody dogs, and a deadly showdown on a private jet – all of which you can see in the bar-raising comedy, Game Night.
After an incredible dramatic performance in the Netflix TV series Ozark last year, Jason Bateman returns to his comedic roots in Game Night as Max, a man of intense competitive nature due mostly to striving to be like his older brother, Brooks (played perfectly by Kyle Chandler). At times, Bateman's performance resembles that of his character Michael Bluth in Arrested Development, but it doesn't detract from the movie in any way.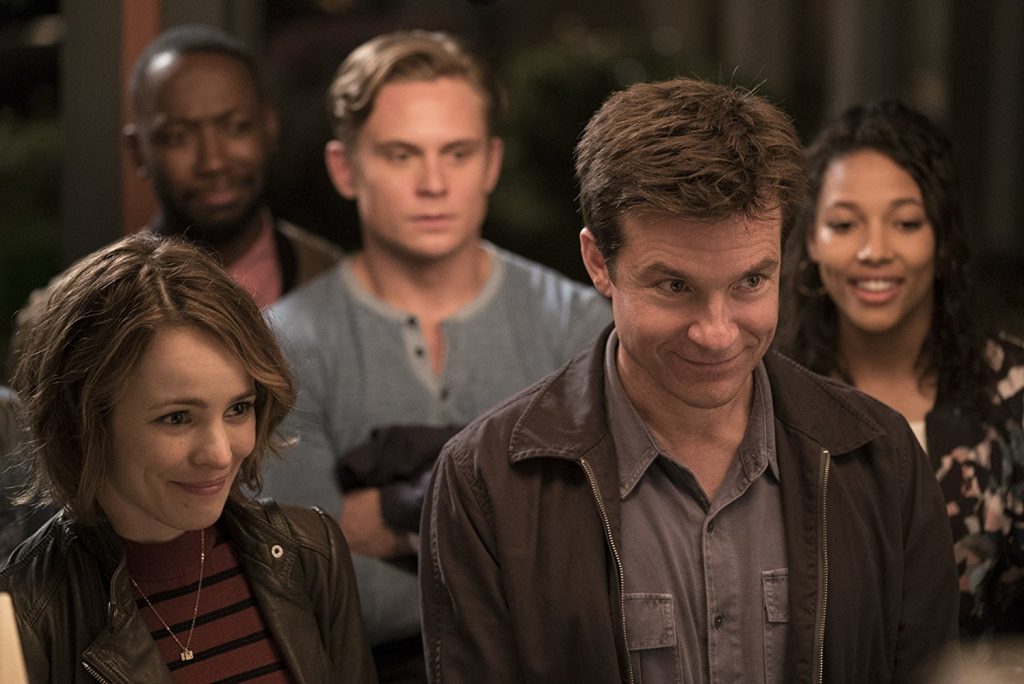 Max is married to the lovely and just as competitive Annie, portrayed wonderfully by Rachel McAdams. She's been great the past couple of years with standout films such as Marvel's Doctor Strange and the 2016 Best Picture winner, Spotlight, but I'm happy to see her resurrect her comedic abilities here. McAdams shines even brighter here than she did in past comedies (Wedding Crashers, Mean Girls) and is the standout performance in this film.
Every week, Max and Annie host a game night with their friends. Their next-door neighbor, Gary (Jesse Plemons) is a socially-awkward and somewhat creepy police officer who's always suspect to their game nights and not-so-secretly wants to be apart of them again (they were friends with his wife, but she left him). Plemons, who seems to appear in everything these days, is fantastic once again and continues to elevate every movie he's in and is a standout in this film as well.
Things go awry when Brooks comes to town and takes over game night (in traditional big brother fashion) by insisting on hosting the next one. Brooks hires a cleverly named company "Murder We Wrote" to raise the bar with a scripted game in which the players will not know what's real and what isn't (mirroring David Fincher's 1997 gem The Game). Unbeknownst to its players, however, the game itself gets overtaken with an actual kidnapping of Brooks and leads to a night full of hilarious twists, turns, and hilarious movie quotes and references (Pulp Fiction & The Hurricane, notably).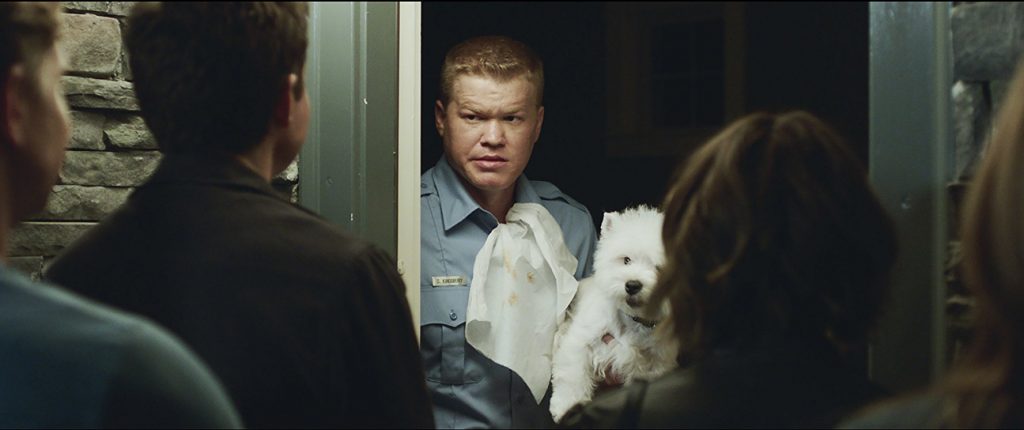 Directors John Francis Daley and Jonathan Goldstein are surprisingly inventive behind the camera with Game Night too. One of the very first set pieces after the opening montage looks remarkably like the layout of a board game, and since the windows were tinted, it had me wondering just how authentic it actually was. One of the most memorable technical sequences in the film, however, comes around the end of the second act in which all six players are involved in an action-packed heist that appears to have been choreographed for one single shot.
In the end, I found Game Night to be a somewhat surprisingly entertaining film. Sure, it gets a little outrageous with where it leads and does have a few predictable moments, but it makes up for those with its ability to come full circle with some of the arcs and dialogue at the beginning of the film. The only complaint I had was trivial, as I couldn't have cared less about one of the couples' subplots (which only seemed included for a fantastic celebrity impersonation). It's full of laughs, zany twists and turns, and is surely worth the price of admission.
B