Film Review: 'Sherlock Gnomes' Starring James McAvoy, Emily Blunt, Chiwetel Ejiofor, Mary J. Blige, Johnny Depp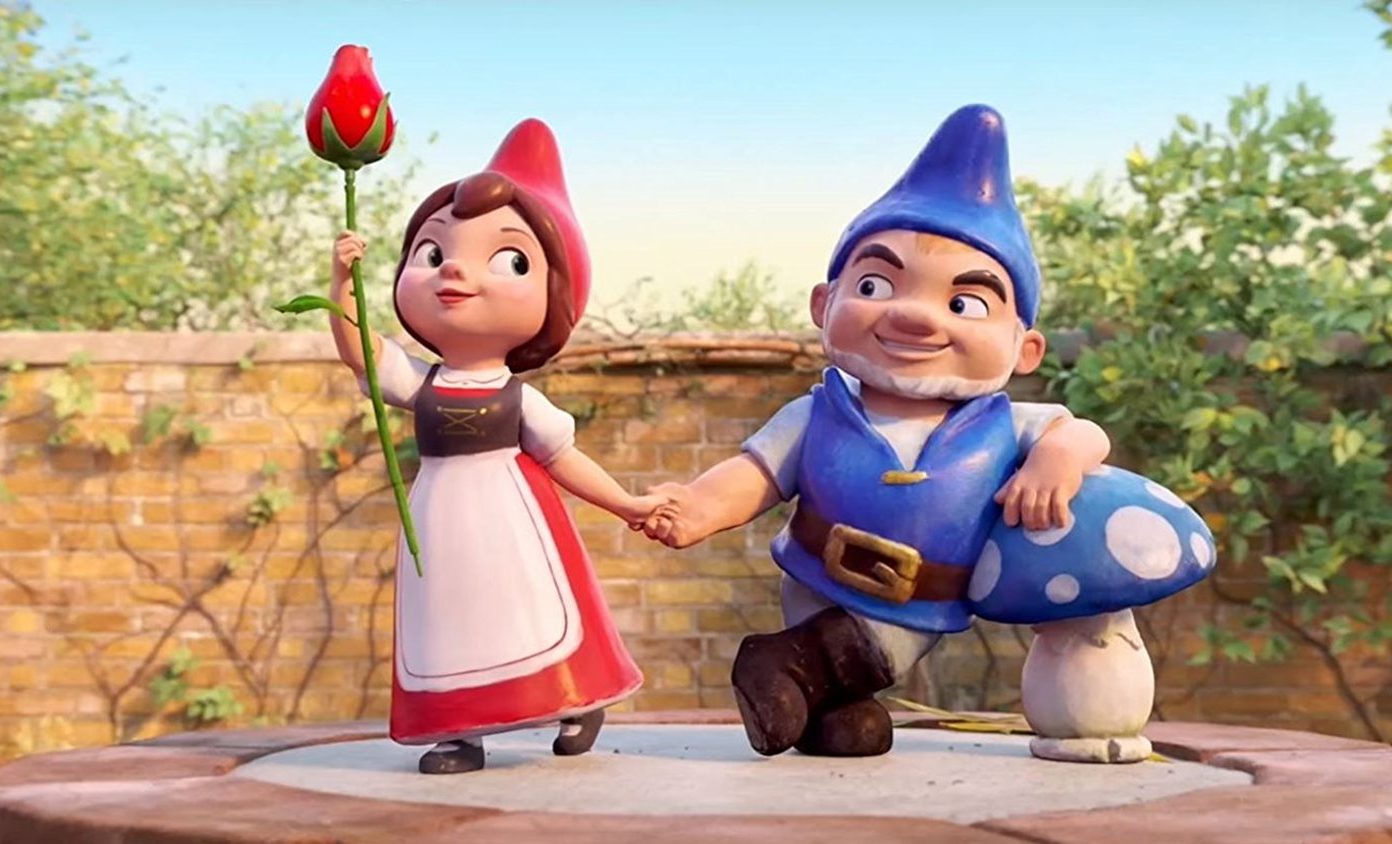 This must be the week for unnecessary sequels.
Who would have thought the cute 2011 animated feature Gnomeo & Juliet, which tells the story of (you guessed it!) Shakespeare's Romeo & Juliet through the lives of garden gnomes, would have ever spawned a sequel seven years later? Certainly not this guy.
Sherlock Gnomes is the follow up to said film and adds Johnny Depp and Chiwetel Ejiofor to star-studded cast as Sherlock Holmes and Watson, respectively. The story here is pretty simple – lawn gnomes are going missing and it's up to Sherlock and Watson to figure out who's doing it. That's pretty much it. No cute reimagining of classic literature, just a bland original story that pulls classic Sherlock Holmes tropes in from time to time and nothing more.
The film is incredibly lazy and predictable from the opening scenes. I am not kidding when I say I had the rest of the film figured out entirely within the first five or ten minutes. Drama is added between Gnomeo (James McAvoy) and Juliet (Emily Blunt) for the sole sake of having drama. There's absolutely no reason for Juliet to be treating Gnomeo the way she's treating him and only plays into sappy rekindling at the end of the film.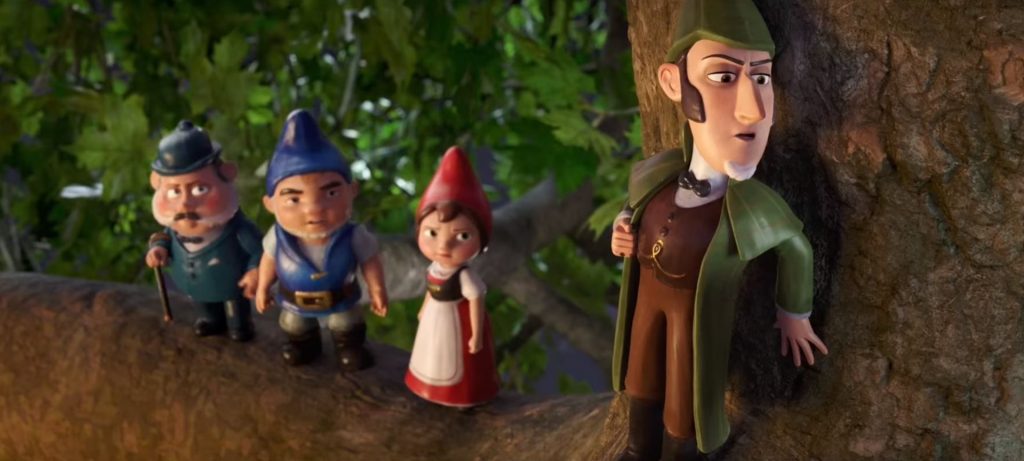 The film itself never captures the heartfelt moments from its predecessor, no matter how hard it tries – and believe me, it does try. It tries so much to be like the first film that, I kid you not, the first big action sequence is accompanied by the exact same song that is featured in Gnomeo & Juliet at that time – "Saturday Night's Alright for Fighting" by Elton John*.
I will give the film some credit though. The animation looks quite a bit crisper than that of it's predecessor, and that's probably a testament to the advancement in technology during the seven-year gap between productions. There are also some humorous moments added for the adults who will be accompanying their children to the theater to see this. I chuckled occasionally as did a few other adults in the theater, but unfortunately, no laughs were ever heard from the children. In fact, I overheard one child in the lobby after the film say he couldn't wait for it to be over because he was bored.
Sherlock Gnomes isn't great. It's barely good. I'd say it's a wonder why it was even made, but seeing as how Gnomeo & Juliet turned a $36 million dollar budget into nearly $200 million, it's pretty clear. I wanted to like it. I truly did, but as everything played out it kept becoming less and less likable.
D
* If this film did anything for me, it reminded me how good of a song this is. I've listened to it probably six times since leaving the theater three hours ago.