Famous DC Vertigo "Preacher" Adaptation Moving Forward Without Sam Mendes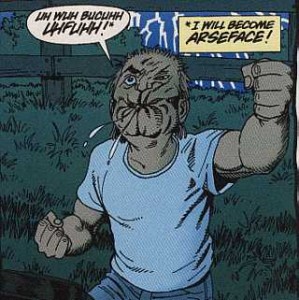 A few months ago we reported that Sam Mendes would be doing the directing duties for James Bond 23. (Read our full story here.) Before signing on to that, he was on board to direct the long awaited adaptation of DC Vertigo's popular comic book, Preacher. Producer Neal Moritz, who also produced Fast and Furious and xXx, has announced that they will be forging ahead without Mendes.
There are a few prospects to direct the film, the front runner possibly being the screen writer who adapted the book, John August.  Moritz is apparently interviewing possible other directors to take on the first film in what is intended to be a new franchise.  August seems like a decent choice who has a strong background in screenwriting, but I have been less than impressed with his other directing attempts.
I'm a little scared that a producer like Moritz is going to dumb down the material, and make it a lot less edgy than it actually is. If done right Preacher will offend quite a bit of people, especially people involved with the Church at all.  It is by far one of my favorite comics ever written, and it was one of the first graphic novels I ever read without a superhero. I have high hopes for a film adaptation, but it needs to be treated with care.
What do you think? Let us know in the comments.