Danny Boyle Says "Trainspotting" Sequel is a Possibility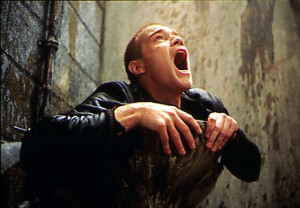 Danny Boyle hit it big when he directed 1996's Trainspotting, and since then he has gone on to do films like A Life Less Ordinary, 28 Days Later, Sunshine, Millions, Slumdog Millionaire, and his latest hit, 127 Hours. In an interview with Cinematical, the director revealed that a sequel (with returning cast) may happen.
"It will happen, I think," he told Cinematical. "I mean, we'll approach them all again about it, but it will depend on what place they're all at. We have a very strong idea that it would be a wonderful thing to reapproach, to do again, when they have aged clearly into a mid-life kind of crisis, basically. They're not quite there yet, I don't think."
For those of you who didn't know Trainspotting was based on the Irvine Welsh book of the same name, and the book has a sequel titled Porno. The book reunites the characters, but instead of heroin being the source of the story, pornography is instead the pull.
Although, one of the main obstacles in the way is the falling out of Boyle and his leading man of Trainspotting (and later A Life Less Ordinary), who had a spat while filming The Beach, and have not worked together since.
So, do you think they can do it? Is it time to take another look at these characters? Let us know in the comments!