Conan O'Brien Returns – To The Theater. Stage Show Opens April 30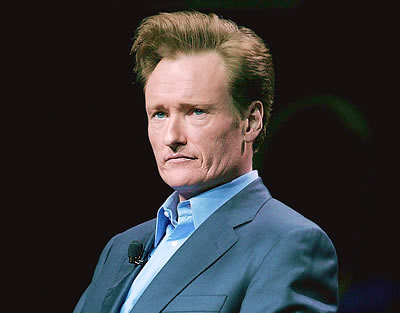 After months of the Conan vs. Leno feud (read what Jay Leno had to say to Oprah about the controversy here), Conan O'Brien is back in the news.  Last month, reports were flying around the internet of a live Conan O'Brien stage show, where he would tour the country and put on a moving version of "The Tonight Show." Nothing has been confimed… until now.
Yesterday TMZ was able to get confirmation on the first Conan theatre performance.  Ticketmaster had the first performance – April 30th at the Dodge Theater in Phoenix, Arizone – posted on their website yesterday.  TMZ called Ticketmaster, who did confirm that the performance was legitimate. Tickets go on sale this Monday, March 8 at 10am (MST). Ticketmaster has since removed the performance from their site.
A representative of the Dodge Theater has confirmed the performance as well. Check back Monday for more updates.
Jay Leno is now back to hosting the tonight show.  Read about his first week back here.