Christmas Season Shopping Deals of the Day – November 29, 2010
We here at ReviewSTL are kind of deal hogs. We scour the internet everyday to find good deals, and our houses (especially Kevin's) are very noticeable in that. We like having the latest electronics and gadgets, but we always make sure we have the best deal. With Christmas less than a month a way, we are going to try and start finding some daily deals for you guys through Amazon. Most of these items should ship to you tax free (except in certain states), and all of them qualify for free shipping.
How many of you have been wanting a new HDTV for Christmas? There are plenty of deals going on in all sizes. Check them out below: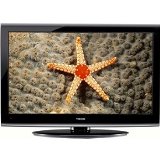 Toshiba 55G300U 55-Inch 1080p 120 Hz LCD HDTV (Black Gloss) for $1099.99
VIZIO E420VL 42-inch Class LCD HDTV 120Hz 1080p for $649.99
Samsung LN32C450 32-Inch 720p 60 Hz LCD HDTV (Black) for $376.99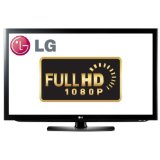 LG 32LD450 32-Inch 1080p 60 Hz LCD HDTV for $436.99
And to pair with your new TV how about a PS3? This gaming system works as a Blu-Ray player as well. Amazon still has a number of their Black Friday PS3's left. The bundle includes 2 games and a Karate Kid Blu-Ray disc.
PlayStation 3 160 GB Black Friday Bundle w/ Uncharted 2, Pixel Junk Shooter, Karate Kid Blu-Ray, and $25 Video Game Credit for $299.99
Want to watch Blu-Ray, but don't want to spend that much? How about a Blu-Ray player with networking capabilities?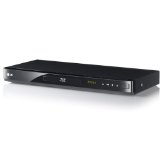 LG BD530 1080p Network Blu-ray Disc Player for $64.99
Want another game for your PS3? Try one of our favorites from last year, Borderlands. The Game of the Year edition comes with a lot of added content!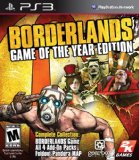 Borderlands Game of the Year Edition for $29.99 (Available in Xbox360 and PC as well)
How about something for the PC gamer?
Sid Meier's Civilization V for $29.99
How about the best deal you can get on a 5″ Navigation Device?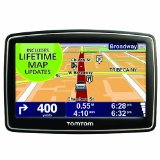 TomTom XXL 540M 5-Inch Widescreen Portable GPS Navigator (Lifetime Maps Edition) for $89.99!!!!
Movie buffs like we are? Watch movies on the go!
Toshiba SDP74S 7-Inch Portable White DVD Player (White) 50% off (Down to $49.99)
Want to buy a child their first camera? Here is a solid camera for a great price!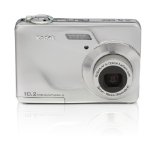 Kodak C180 10 MP HD Digital Camera with 3x Optical Zoom and 2.4 LCD Screen (Silver) for $59
Let us know on any deals we might have missed out on! Thanks for supporting ReviewSTL.com!