Legendary Actor Leslie Nielsen Dies of Pneumonia, Age 84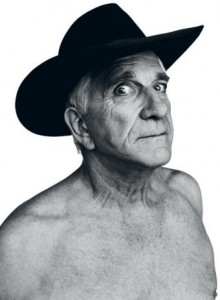 Leslie Nielsen, famous for his comedic roles in films like Airplane! ("Don't call me Shirley.") and the Naked Gun series, passed away yesterday surrounded by family. The actor had been ill for the past week, and was battling a staph infection. He died after contracting pneumonia due to the staph infection.
Nielson's nephew, Doug Nielson, called into CJOB, a Manitoba radio station to confirm that "today at 5:30, with his friends and his wife, Barbaree, by his side, he just fell asleep and passed away."
As a younger actor Nielsen was cast often as the stalwart hero, and starred in films like the classic science fiction film, Forbidden Planet. His career resurgence came with the film Airplane!, in which he played Dr. Rumack, who to this day has some of the most quotable lines from the film.  After doing so well in Airplane! Nielsen went on to act in many spoofs such as all three Naked Gun films, Dracula Dead and Loving It, Spy Hard, and Wrongfully Accused.
Nielsen passed away at the age of 84, he is survived by wife Barbaree, and two daughters, Thea and Maura, whom the actor had with his second wife, Sandy Ullmann.
Tell us some of your favorite Leslie Nielsen moments in the comments!