Casting begins for MTV's 'Teen Wolf'
It seems only yesterday that I was posting that MTV was taking on the popular franchise Teen Wolf made popular by none other than Michael J. Fox. Well, they certainly are moving quickly, because they have started casting the main roles. Also, prepare to be shocked, but some of them have actually been tied to good films.
From THR.com
---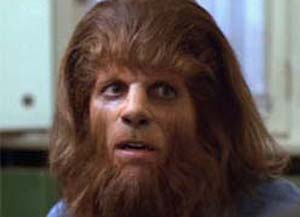 MTV has assembled the acting pack for "Teen Wolf," its reinvention of the 1985 movie.
Tyler Posey, Tyler Hoechlin, Crystal Reed and Dylan O'Brien have been cast in the pilot presentation penned by "Criminal Minds" creator Jeff Davis.
MTV's take on the film, which starred Michael J. Fox as a high-school student who discovers he is a werewolf, is a dramatic thriller with a buddy-comedy element at the center and a romantic plot line.
It revolves around Scott McCall (Posey), a dorky high-school student who gets a rush of new powers, including the ability to attract girls, after a wolf attack.
Posey's series credits include "Lincoln Heights" and "Brothers & Sisters."
O'Brien will play Scott's best friend who is initially dismissive of Scott's theory that he was bitten by a wolf but then begins research on human-werewolf transformation.
Reed (MTV's "Hard Times") will play a sweet new girl at school who is immediately smitten with Scott. Reed is repped by Mavrick Artists and Main Title.
"7th Heaven" alum Hoechlin will play a handsome local boy who in fact is a vicious and predatory werewolf capable of great harm.
"Wolf" is executive produced by Davis, Marty Adelstein and Rene Echevarria.
---
Tyler Hoechlin was in one of my favorite films of all time, Road To Perdition. Now I understand we are talking about two different arenas, but I'm hoping he picked up a few things working on a set with people like Tom Hanks, Paul Newman, Daniel Craig, and Sam Mendes. I'm not saying that this is for sure going on my DVR list (Who am I kidding? It probably will be!), but at least we know the people in it have shown talent in other projects.
Was anyone else a Teen Wolf fan when they were younger? I certainly was, but I'm sure if I watched it today I'd think it was ridiculous.
Oh, and who else is hoping for a cameo of Jason Bateman from Teen Wolf Too?