'Lord of the Rings' Trilogy Hitting Blu-Ray April 6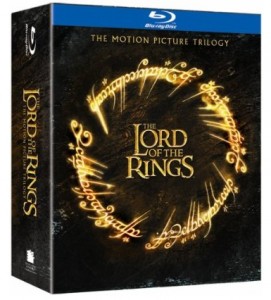 I'm sure there has been lots of waiting for Lord of the Rings fans who want to see their favorite movies in high definition. The biggest blow was the fact that the set was originally slated to be out by now. New Line has set a definitive date now, and it is April 6, 2010.
The nine disc set will be priced at $99.99 and includes all three films, The Fellowship of the Ring, The Two Towers, and The Return of the King. This includes over 7 hours of special features. The downside to this? It appears most of these are the original special features from the DVDs released earlier this decade. However, the trailers included with the disc will be in HD. Included as well is some new featurettes which were featured on LordoftheRings.net. Included as well are digital copies of the film.
"They're the perfect high-definition movies—they appeal to the perfect age-range and attitude for people who are into Blu-ray," said Irv Slifkin, marketing coordinator of Philadelphia-based retailer MoviesUnlimited.com. "I think it will even inspire people on the fence to finally purchase a Blu-ray machine."
No word yet on the Extended Editions of the films. Most likely New Line is holding the releases back to maximize their profits. Let's hope that they release new material along with those. My guess is that those editions will be held shortly before the release of The Hobbit to drum up publicity for the new film.