Disney pulls 'Wedding Banned'
Well, one thing can be said about Disney's studio chairman Rich Ross, he doesn't seem gun shy about moving or taking things out of production. Just announced was that the Robin Williams, Anna Faris, and Diane Keaton Wedding Banned was pulled from its slate. My first thought was because of the poor showing of the Disney film Old Dogs, which this one would have been produced in the vein of.
From THR.com
---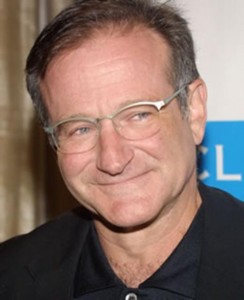 Less than a month after beaching "Captain Nemo: 20,000 Leagues Under the Sea," new Walt Disney chief Rich Ross has put the kibosh on "Wedding Banned," a romantic comedy to have starred Robin Williams, Anna Faris and Diane Keaton.
The studio has put the project into turnaround, and the production company, Mandevile Films, is free to shop it around town.
"Banned" revolves around a long-divorced couple (Williams and Keaton) who kidnap their daughter (Faris) on her wedding day to prevent her from making the same mistakes they did. The parents rekindle their relationship as they elude cops and the angry groom.
The movie was being groomed for a shoot next year, but Ross made the decision to untether the project. The decision took some by surprise since "Banned" seemed to be in the mold of such other studio hit comedies as "The Proposal" and "Wild Hogs." One factor in the decision was the poor showing of another Disney comedy starring Williams, "Old Dogs," which has grossed $35 million since its Nov. 25 opening.
So far Ross, who stepped into the top job in September, has put into development a remake of "The Black Hole," with "Tron Legacy" director Joseph Kosinksi at the helm, and has picked up the rights to the book series "Fallen."
Ross has said to colleagues that "The Blind Side" and "Twilight" could have, and should have, been Disney movies.
Now, with two movies knocked out, Disney is facing a thin 2011 slate. Shrewd, then, that the studio has its DreamWorks Studios output deal ramping up for late 2011. The two companies last week slotted the first release, "Real Steel," for November 2011.
Ross' recent moves might spark an acceleration of DreamWorks projects, among them the sci-fi epic "Atlantis Rising," the action thriller "Deep Sea Cowboys" and the family adventure
---
I think things are finally looking up for Disney again. Not that things were particularly rough, but they weren't at the height they were before. With John Lasseter set up as Chief Creative Officer of Disney, it seems to be going back in the right direction. Ross seems to have good business sense, but can smell when something might be an artistic flop. A realization that you can have both is always nice. Lasseter is always about quality, and it shows with his time at Pixar. So, let's hope for another golden age at Disney, because when they are are their best they produce some of the best films out there.