Halo: Reach Official HD Trailer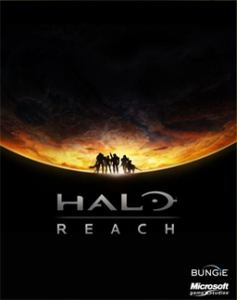 Call me a big geek, but I loved this trailer. This is probably bad logic, but how fun is a game with one Spartan, how about an army of them? Although, we all thought the same things about the Star Wars series. Yet, when we finally got our whole Jedi order we were sadly let down. Let's hope that this doesn't disappoint.
Synopsis:
Halo: Reach is a prequel to Halo: Combat Evolved that takes place during the Battle of Reach near the end of the Human-Covenant War; The game follows the actions of Noble Team, a United Nations Space Command special operations unit composed of six SPARTAN supersoldiers. Players assume the role of the Lieutenant, a replacement for a presumably deceased member of the Noble squad and is identified by the callsign Noble Six. The announcement trailer shows the colony world of Reach, one of the United Nations Space Command's most important manufacturing and military centers outside of the Solar System, under attack by a Covenant invasion force referred to as 'them' by an unknown radio operator.
Release Date: Fall 2010