Pride and Prejudice and Zombies Finds a Director?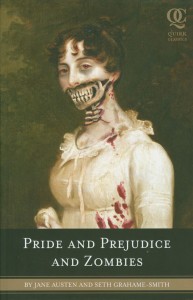 David O. Russell is being reported as picking up the reigns to the adaption of the book Pride and Prejudice and Zombies.  Pajiba is reporting that he will adapt the script as well and this film is coming together rather quickly.  I guess this means Richard Kelly will remain on as producer only as well.
Portman is already on board and I can imagine we will begin seeing the rest of the cast fill out rather quickly once Russell nails down a script.  I like this news as Russell is one of the better working directors out there and Portman is great as well.
Keep your eyes pealed here for more news as it comes in on the title and get the full story here.