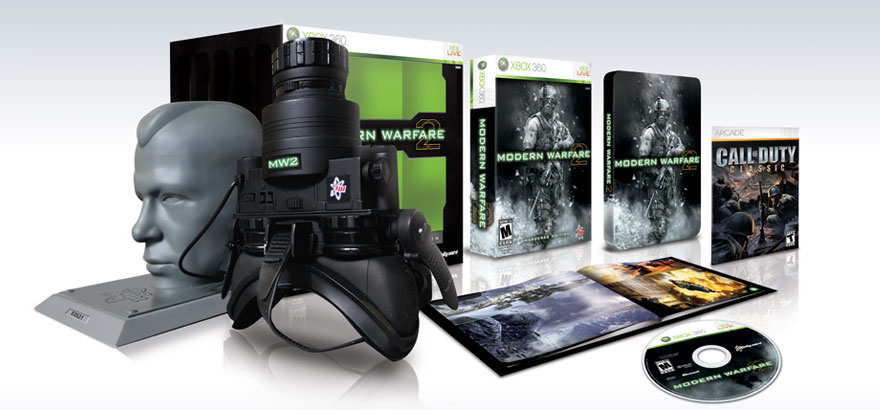 Call of Duty 4: Modern Warfare was easily one of my favorite games of 2008. It took the concept of the original COD games, and brought it to the next level. The controls were great, graphics were excellent, and the game play was just plain fun! So it is needless to say that myself, along with countless others, are eagerly awaiting the release of "Call of Duty Modern Warfare 2."
On November 10, 2009, Infinity Ward's Modern Warfare 2 will strike worldwide. The most-anticipated game of the year and the sequel to the best-selling first-person action game of all time, Modern Warfare 2 continues the gripping and heart-racing action as players face off against a new threat dedicated to bringing the world to the brink of collapse.
Platforms: Xbox 360, PS3, PC
Release Date: November 10, 2009
Game Features:
Epic single-player campaign picks up immediately following the thrilling events from Call of Duty 4: Modern Warfare.
The definitive multiplayer experience returns, with a host of new perks and enhancements.
New cooperative SpecOps mode, the perfect combination of Modern Warfare's single-player intensity and the addictive replayability of its multiplayer.
For more information about "Call of Duty Modern Warfare 2" and to pre-order, visit http://www.modernwarfare2.com/preorder.php