Adrien Brody to star in Robert Rodriguez's 'Predators'
Finally a Predator movie that is being made with actual talent attached to it. Brody is a genuine talent, and Rodriguez is hit or miss, but this seems right up his alley.  I haven't watched the last few Alien vs. Predator movies, so I may be judging a bit early. They just looked like blatant cash grabs to me. This one still might be a bit of a cash grab (but what film isn't?), but at least it might be made with a little bit of style and substance to it this time.
From Variety.com:
---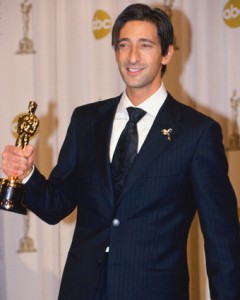 In a surprise development, Adrien Brody has been set by 20th Century Fox to play the heroic mercenary who battles alien hunters in "Predators," a reboot of the "Predator" franchise that is being creatively spearheaded by Robert Rodriguez.
Brody will star with Alice Braga, Danny Trejo, Walt Goggins, Oleg Taktarov, Mahershalalhashbaz Ali, and Louiz Ozawa.
Nimrod Antal is directing a film that is about to get underway on location in Hawaii and at Rodriguez's Troublemaker Studios in Austin, Texas.
Fox has set the film for release July 9, 2010.
Best known for his Oscar-winning turn in the Roman Polanski-directed "The Pianist," Brody has an opportunity to reinvent himself as a flat out action hero, playing a character close to the one that Arnold Schwarzenegger portrayed in the 1987 original.
Brody and his Paradigm reps lobbied hard for the role. Fox has high hopes to spring a new franchise, and Brody has signed options to return for future installments, sources said.
---
Also, anything with Danny Trejo in it is worth me seeing. C'mon Rodriguez give us Machete already!
My only concern is for Brody. Is he going to be another performer that after winning an Oscar does nothing of note after?