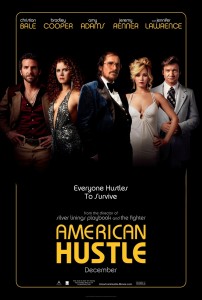 This week on Reel Spoilers we're down to three people. Damn, you holidays. But we forge on and tackle American Hustle. It's an all-star cast featuring Christian Bale, Bradley Cooper, Amy Adams, Jennifer Lawrence and a whole bunch of people whose names I don't feel like typing. But they're really important and all "actory" in a famous sort of way. You'll be suitably impressed by their appearances in this film.
Kevin also has a box office report and Tom fills in for Dan on the Video Recovery.
It's Reel Spoilers #26 – American Hustle.
You've been warned.
Starring: Tom O'Keefe, Joe Buttice, and Kevin Brackett
Run-time: 1 hr 25 min
Subscribe to Reel Spoilers: reviewstl.com/category/reel-spoilers/feed/
Want to take Reel Spoilers on the go? Download episode 26 from TalkSTL.com.