Zack Snyder Directing WB's Long Awaited "Superman" Project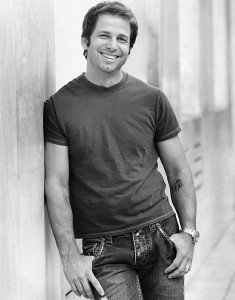 Zack Snyder has beat out the completion which included the likes of Tony Scott, Matt Reeves, and Duncan Jones, for the latest Superman project for Warner Bros. and Legendary Pictures. Snyder was among a handful of names who was chosen to meet with the brass at WB, and  most importantly producers Christopher Nolan, Emma Thomas, and writer David Goyer.
Snyder will begin work on the production after he finishes post-production on his current feature, Sucker Punch, which is set for a spring release in 2011.
"I've been a big fan of the character for a long time, he's definitely the king of all superheroes, he's the one," Snyder told Mike Fleming at Deadline. "It's early yet, but I can tell you that what David and Chris have done with the story so far definitely has given me a great insight into a way to make him feel modern. I've always felt he was kind of awesome. I'll finish Sucker Punch and get right at it."
I've heard complaints that Snyder lacks some talent in plotting a film, but there is no denying that Snyder is one of the most visually exciting directors currently working. One look at his work on 300, Watchmen, or Sucker Punch will convince you that he has the ability to make the Superman series exciting once again.  Due to his unique visual and action oriented style, he seems the perfect choice for the series. Superman Returns was bogged down with too much backstory, and not enough action, which made it unappealing to the movie going public. Pair Christopher Nolan and David Goyer's writing skills, with Snyder's impecable eye for action, and you have a winner on your hands.
What do you think about this news? Excited? Disappointed? Let us know in the comments!