XBox 360 Gets Pricedrop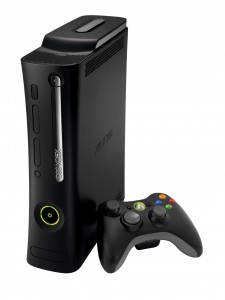 Well, this is news that isn't that surprising. Xbox 360 will be taking another price drop. The Xbox 360 Elite model will be dropping its price to $299. The current standard model will be dropped to $249 and the Arcade model will stay at its current price point of $199. The mid-end model is expected to phased out as soon as the inventory is sold through.
This comes hot on the heels of the announcement of PS3's price drop and new model the PS3 slim. The console wars continue to rage on strongly, and both of these announcements will only fuel sales this Christmas season. XBox right now has the advantage going in with more sales and numbers that are up this year, the only of the consoles to boast that.  PS3's new price point will most likely bring its sales up quite a bit. $299 for a PS3 and a Blu-Ray player is quite a deal when you consider the fact that many decent Blu-Ray players still are in that price range.
Microsoft has had to deal with a lot of backlash against the console in the past couple years as they have seen a very large amount of hardware failures known as "The Red Ring of Death" or RROD. This writer has had his XBox replaced already, and while the service was expedient, it should have never occurred. The console continues to move on solidly as sales are up 17% this year.
So, if you don't have an Xbox 360, does this price drop make you more likely to buy one? Does the price drop of the PS3 make you more likely to get one? Do you own both consoles or do you stick to one? Let us know in the comments below!