A&E acquires Lifetime
Big news today as Lifetime and A&E have merged under one umbrella now referred to as  A&E Television Networks.
From Bloomberg.com:
---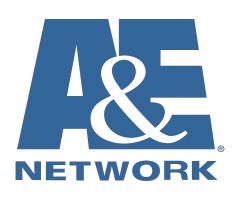 Aug. 27 (Bloomberg) — Walt Disney Co., Hearst Corp. and NBC Universal agreed to merge their Lifetime and A&E channels into a new company called A&E Television Networks, putting some of cable's most-watched outlets under one umbrella.
The new company will include the History channel, Lifetime Television, the Lifetime Movie Network, as well as A&E, Military History and the Crime & Investigation Network, the companies said today in a statement. Financial terms weren't disclosed.
NBC may leave the partnership. Hearst and Disney have an option to buy out their minority partner over a 15-year period, according to the statement. The merger consolidates overlapping ownership of two separately run cable businesses. Burbank, California-based Disney and Hearst, located in New York, each own 37.5 percent of A&E, while NBC has the remaining 25 percent. Disney and Hearst share ownership of Lifetime.
"NBC probably needed a clear exit strategy," said Tuna Amobi, an analyst at Standard & Poor's in New York. "If you look at their networks, Lifetime is a competitor to what they are doing on their other women-focused cable channels. The cleanest thing would have been to buy out NBC's 25 percent."
Disney, the world's biggest media company, fell 19 cents to $26.81 at 1:13 p.m. in New York Stock Exchange composite trading. NBC's parent, Fairfield, Connecticut-based General Electric Co., gained 1 cent to $14.12. New York-based Hearst is closely held.
Unspecified Savings
The companies expect the combination to yield substantial savings that they didn't specify. The combined channels reach more than 250 million homes in 140 countries and operate 20 Web sites, the companies said.
The agreement also includes provisions for New York-based NBC Universal to exit the partnership if it chooses, the companies said.
Abbe Raven, president and chief executive officer of AETN, will serve as head of the combined company, according to the statement. Andrea Wong, president and CEO of Lifetime Entertainment Services, will continue to lead the Lifetime Networks and will report to Raven.
The A&E and Lifetime Television channels are among the most widely distributed on U.S. cable television, reaching 97 million homes each, according to Disney's latest annual report.
---
Wow, this is big news. Two huge cable networks under the same company is huge. I'm guess it will work much like the USA/SyFy partnership where shows will be crosspromoted on both networks. The other big thing about this announcement is the fact that these are two very different networks. It will be interesting to see if this affects their programming in any ways. More details to come later!