WWE Monday Night Raw Review/Recap: Cena vs. Ryback, Randy Orton to Fight Big Show in St. Louis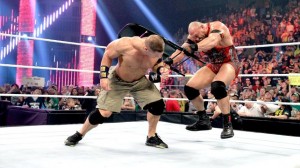 Thank god for Blues hockey, because Monday Night Raw was a snooze fest. I think that this episode truly shows how much trouble the WWE is in regarding lack of talent. It's not good. With the exception of the Alberto Del Rio/Dolph Ziggler segment, everything felt lame.
The show started off with a dud when Cena and Ryback squared off on the mic. Ryback is god-awful on the mic, and Cena cracking his immature jokes do nothing but make him look like he's pandering to kids. Add Vicky Guerrero to the mix, and you get a bad segment that has just gotten worse. Yes, the post-WrestleMania swoon is in full effect and this may signal a lackluster pay per view in St. Louis in just two weeks.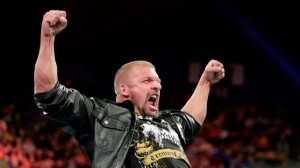 For the first half of the program, WWE touted that Paul Heyman and Brock Lesnar paid a visit to WWE headquarters. Wow! Brock Lesnar, a WWE employee, pays a visit to his place of employment! Who friggin' cares! Now, it was kind of cool watching him destroy Triple H's office, but other than that, the segment did nothing for me. Triple H coming out to the ring and giving his two cents, did nothing for me either. WWE made Lesnar look like less of a monster, and more of a big dumb animal.
Fandango wasn't even good this week. I hate to say it, but could it be that the WWE is trying to kill the hype surrounding his character? Having him lose, while not by pin fall to R Truth, was a mistake. Fans are crazy about Fandango, but the last two weeks we've seen him in boring segments. This guy has the goods; he's good on the mic and great in the ring, so use him!
On a positive note, it's nice to see Randy Orton getting a push. It looks like he will be facing the Big Show in St. Louis. The crowd will be absolutely crazy for Orton, fighting in his home town. Having the Big Show lay him out, will only fuel the mean streak Orton has been on. This is the lone positive I saw on Raw.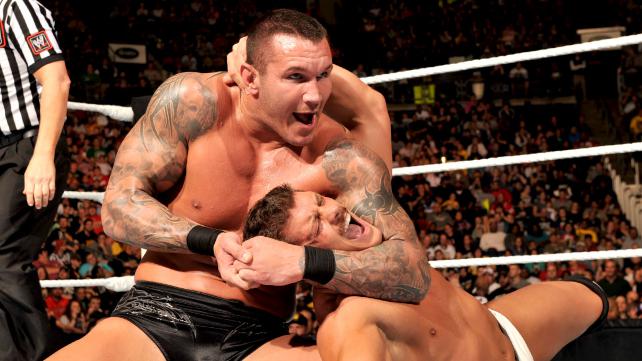 With just two weeks left until Extreme Rules, we get the stipulation that the Cena/Ryback match will be a last man standing match. Yippee!! I put money on it that The Shield gets involved. I will also put money on it that Cena will win. This is such a boring main event, mainly because of the mic work of Ryback. He's acting like such a whiney little girl. This may actually be a time I am rooting for a Cena win, so hopefully WWE can move the champ on to another, more worthy opponent.
Click here to purchase tickets to WWE Extreme Rules at the Scottrade Center in St. Louis (May 19).
Photos © WWE.