St. Louis Comic Con 2013 – Spotlight on Local Talent Attending the Show
With St. Louis' first major comic and pop culture convention coming up next weekend, I wanted to take the oppertunity to spotlight some of the local comic creators that will be in attendance.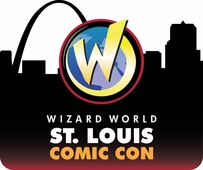 St. Louis is quickly becoming a hot bed for comic book talent.  A few of those creators will be in attendance and it's a great chance for the comic and pop culture community to realize that St. Louis can be a major player in the creative side of the comic world.
---
First on the list is writer Cullen Bunn.  Bunn is the current writer on Marvel's Venom and The Fearless Defenders. However, he made a name for himself at Oni Press with artist Brian Hurtt (who will also be at the con next weekend). The two titles they worked on together were The Damned and The Sixth Gun.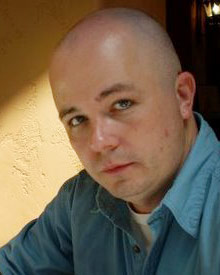 The Sixth Gun garnered enough critical acclaim that NBC optioned it for a pilot that is currently in pre production.  Seeing success from his books at Oni Press, Bunn was offered a short run on DC's Superman/Batman and then from there he was brought into the fold over at Marvel Comics.  Bunn worked on everything from Captain America and…, Deadpool Kills the Marvel Universe, Spider-Man: Season One, Wolverine, and Avenging Spider-Man.
I'm actually a big fan of The Sixth Gun and Venom.  Bunn has the very unique talent where he is able to take insane situations (the Venom symbiote or six pistols with otherworldly powers) and make them feel more human and relatable.  Do yourself a favor and go pick up the first couple volumes of The Sixth Gun and I promise that you won't regret it.
Bunn's next creator owned title will be released by Oni Press and is titled Helheim.  The story is about a Viking-Era Frankenstein. The artist on the book is Joelle Jones (Troublemaker).
---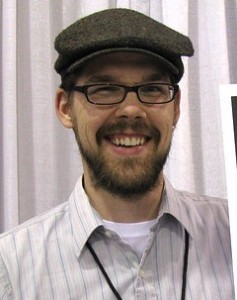 Up next is artist Chris Samnee.  Chris is the current artist on Daredevil and has an upcoming story in DC's digital series Adventures of Superman with writer Jeff Parker.  Samnee made his mark on the all ages book Thor: The Mighty Avenger. From there he went on to work with Brian Bendis on Ultimate Spider-Man, Ed Brubaker on Captain American & Bucky, and Peter Tomasi on The Mighty. Finally Chris became the regular artist on Mark Waid's Daredevil.  Samnee also drew one of my favorite books from last year.  He was the artist on The Rocketeer: Cargo of Doom (also with Mark Waid).

Samnee is one of my favorite artists in comics today.  He has a very retro style with an updated look.  There really is nothing on the shelves that looks even close to Samnee's work. His ability to use facial expressions to tell the story and make you feel whatever it is the writer is trying to get across is unparalleled.  His work on Captain America & Bucky was some of the best work done on a Captain America book since Steve Epting.