'Jurassic Park 4' Director Chosen, Universal and Spielberg Name Colin Trevorrow (Safety Not Guaranteed)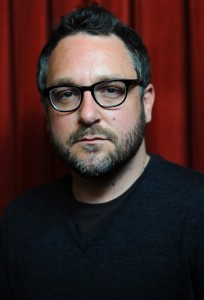 Ever since there was rumor of a Jurassic Park 4 happening, the question of who would direct was at the top of the list. We of course have Steven Spielberg to thank for Jurassic Park and The Lost World, but he gave the keys to Joe Johnston for Jurassic Park III – and we know how that turned out.
The news comes only a matter of weeks before the 20th anniversary of Jurassic Park, and it's re-release in 3D on April 5.
With how poorly the third installment turned out in the $1.9 billion dollar franchise, my first thought would be that Spielberg would reclaim his seat in the director's chair. Instead, a new director was named – newcomer Colin Trevorrow, who wowed critics with his first film Safety Not Guaranteed in 2012. The movie, which tackles an odd relationship and time travel, is a far stretch from big budget special effects and dinosaurs. But the film was fantastic, and I am anxious to see what Trevorrow does with it.
Jurassic Park IV is currently in pre-production, and is set to release in 2014. The film was officially announced by Steven Spielberg at San Diego Comic-Con in 2011. There is no word as to whether or not the film will be filmed and released in 3D.