Win FREE Passes to "Shrek Forever After" at the St. Louis Advance Screening
ReviewSTL invites you to enter to win passes to the St. Louis advance screening of "Shrek Forever After"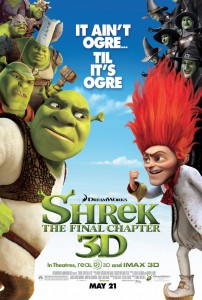 Enter for your chance to win a pass good for two!
Synopsis:
After challenging an evil dragon, rescuing a beautiful princess and saving your in-laws' kingdom, what's an ogre to do? Well, if you're Shrek, you suddenly wind up a domesticated family man. Instead of scaring villagers away like he used to, a reluctant Shrek now agrees to autograph pitch forks. What's happened to this ogre's roar? Longing for the days when he felt like a "real ogre," Shrek is duped into signing a pact with the smooth-talking dealmaker, Rumpelstiltskin. Shrek suddenly finds himself in a twisted, alternate version of Far Far Away, where ogres are hunted, Rumpelstiltskin is king and Shrek and Fiona have never met. Now, it's up to Shrek to undo all he's done in the hopes of saving his friends, restoring his world and reclaiming his one True Love.
In order to enter the contest, make a caption for one of the four images we have below. The best captions will win. NO PURCHASE NECESSARY. PLEASE REMEMBER TO READ THE RULES!

Please note that winning passes to "Shrek Forever After" does not guarantee admission to the film. You must arrive early as seating is first-come, first-served. It is usually safe to arrive at least 1 hour or more before show time.
1.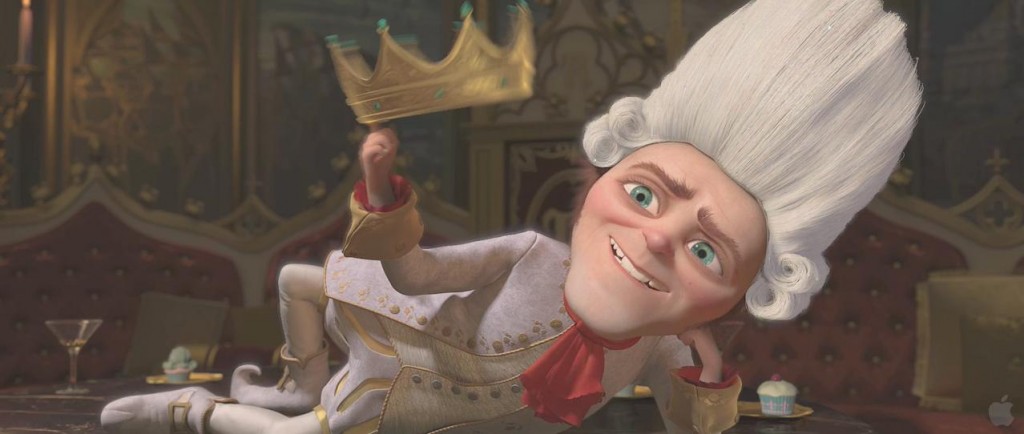 2.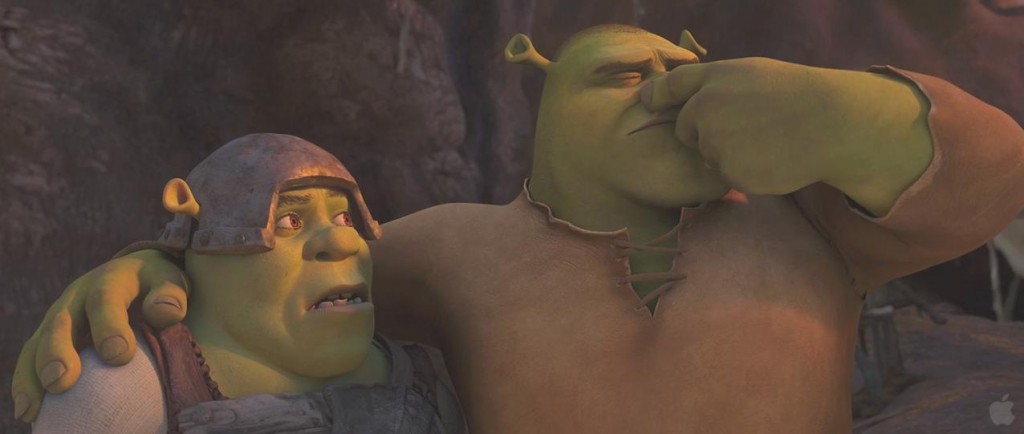 3.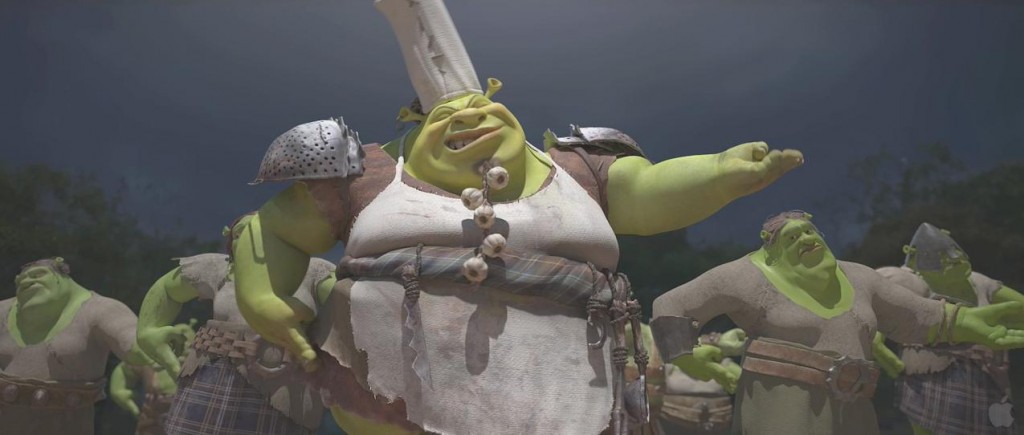 4.