Interview With Stephen Carrasco from YOUNG FRANKENSTEIN – Playing the Fox Theatre from May 11 – 23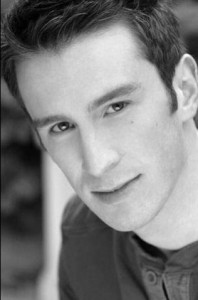 I had the chance to talk with Stephen Carrasco from the National tour of "Young Frankenstein," opening at the Fabulous Fox Theatre in St. Louis tonight!
STEPHEN CARRASCO (Ensemble) Broadway/NY: Irving Berlin's White Christmas, Music in the Air (Encores!) Regional: Paper Mill Playhouse, Pittsburgh CLO, Goodspeed Musicals, Atlanta TOTS, Syracuse Stage, and the Merry-Go-Round Playhouse. B.F.A. Syracuse University. Huge thanks to MSA, my incredible family, and my irreplaceable friends. Love you guys! Proud member of AEA. www.stephencarrasco.com
Here is what Stephen had to say about the show, his career, and how "Young Frankenstein" has audiences laughing non-stop!
Kevin: I've saw "The Producers" at the Kennedy Center, and I really enjoyed both the show and the movie. How close is "Young Frankenstein" to the movie?
Stephen: It follows the movie almost exactly. Obviously there are more additions of musical numbers than there are in movie, but it follows the plot almost verbatim.
Kevin: Have you ever played a show at the Fox Theatre before?
Stephen: No, not in St. Louis. I can't wait. Everyone on the tour who has played it before says it's one of the most beautiful theatres that we are going to play.
Kevin: You've been in some great shows. I saw that you were in "White Christmas" on Broadway. How was that?
Stephen: Yeah, I was in the original Broadway cast about a year and a half ago. It's a wonderful musical. Being on Broadway is everything I ever dreamed it to be. It was one of the most unbelievably rewarding experiences that I've ever had. I'm so lucky to do what I love, and I know that. But to do it at a level you always dream of is just a thrill. I feel so lucky to have done that. It's like a live Christmas card on stage.
Kevin: It is amazing to do something that you love for a living, and make it to that level. Is acting what you have always wanted to do?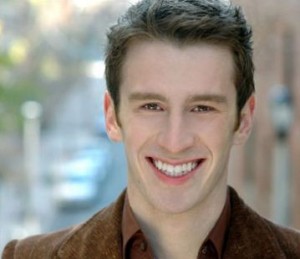 Stephen: Yes, I have always loved performing, singing and dancing. Back in high school I really got bit by the bug. I saw a video of Susan Stroman in "Crazy For You" that was on PBS. I bought the video cassette, and wore it out. I watched it so much, I couldn't even stop. I realized who she was, and that she was involved in "The Producers." As I went to college, I learned more about her body of work, and it kind of became a dream of mine to work for her.
I saw this show in New York when it was in previews and saw front-row center. I loved it. To get to do it for her on the road, and get to work with her, has been another highlight of my career. I've had a wonderful few years, and I feel so lucky. But to work for her, and make people laugh every night is great. To do a show that is so naughty, and fun, and not afraid to go there – I share the stage with an unbelievable cast! I love this, and I couldn't imagine myself doing anything else.
Kevin: Tell me a little bit about the show.
Stephen: It follows the classic story of creating Frankenstein, which everyone knows. And Mel Brooks has put his own twist on it, and he's not afraid to go there. His humor is so funny, and our audiences every night are peeing themselves laughing. And I love that. It's so rewarding for us on stage. It's full of the best in musical theater; show girls, dancing, glitz, glamour, show-stopping numbers, and Tony Award-winning choreography. It's really a stunning, stunning show and a fantastic piece of musical theatre. You can just sit back, relax, and forget about your troubles. And laugh. That's what people do when they come to see our show, and it's our pleasure to make them laugh.
Kevin: So the humor in the show contains pretty much the same humor that Mel is famous for in his movies, is that right? That is one of the reasons that they have always been so great!
Stephen: Yeah, it really is. Mel was honored this year at the Kennedy Center, and just re-examining some of the things they highlighted there you realize he goes places that no other comedian will go. He always goes one step further, and that's why he's brilliant. It's so smart, so witty. It's naughty – and it's awesome. Some of the best times I see people having are from the ones who might appear more conservative. By the time the end of the show comes they are laughing and enjoying themselves more than they even knew they would.
Kevin: Tell me about your part in the show.
Stephen: I am a dancer in the ensemble primarily. I play a couple of bit parts here and there as well. I play the telegraph boy, I sing in the Transylvanian quartet, and I play the astrologer in the second act in the entourage. I love it! Theatre is something that I am good at, and love doing. And to also get to step out, and do my own thing every once in a while is great. It's the best of both worlds. I love my track in the show. I have a great track, great dance features, and I feel fantastic!
Kevin: Do your parts keep you pretty busy during the show?
Stephen: Yeah! All of us are so busy. I spend more time changing clothes back stage than I do on stage! We have a wonderful team of dressers, and wardrobe staff that help us out with everything. It is pretty busy, pretty much non-stop for two-and-a-half hours. And my track is nothing compared to what Roger does on stage every night. He never leaves the stage really, and that is remarkable to me.
Kevin: What is your favorite part of the show?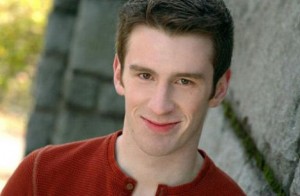 Stephen: I would have to say my favorite part of it is the Ritz tap number in the second act. It is the number that people always talk about, and I think it's the number people always love the most. I don't want to give anything away, but it's a full company number and we do this fantastic jump sequence involving strobe lights. To hear the audience erupt after this number is so cool, and definitely one of my favorite parts!
Kevin: So do you see yourself more in the comedy shows, rather than the serious plays?
Stephen: I would definitely say I am hired more so for musical comedy. That's more of my niche. I'm not really someone you will find doing Wicked, or August: Osage County. I'm more of a classic musical comedy guy, and that's where I live for the most part. That's where my career has taken me, and as long as there is work I will do it!
---
YOUNG FRANKENSTEIN is playing at the Fabulous Fox Theatre in St. Louis from May 11 to May 23! To purchase tickets, visit the Fabulous Fox website at fabulousfox.com, or visit Metrotix.