Win Passes to "LEGION" at the St. Louis Advance Screening
ReviewSTL invites you to enter to win passes to the St. Louis advance screening of "LEGION"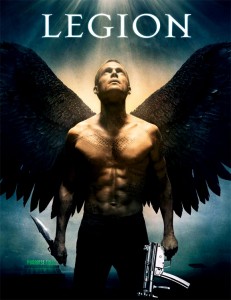 Enter for your chance to win a pass good for two!
Synopsis:
An out-of-the-way diner becomes the unlikely battleground for the survival of the human race. When God loses faith in Mankind, he sends his legion of angels to bring on the Apocalypse. Humanity's only hope lies in a group of strangers trapped in a desert diner and the Archangel Michael.
In order to enter the contest, simply leave a comment at the bottom of the page with the reason why you want to see the movie. Please feel free to make it as fun / entertaining / believable as you want. Winners will be chosen at random and notified via e-mail. NO PURCHASE NECESSARY.
Screening is Thursday (1/21) 7PM @ Ronnie's 20 Cine. Please note that winning passes to "LEGION" does not guarantee admission to the film. You must arrive early as seating is first-come, first-served. It is usually safe to arrive at least 1 hour or more before show time!