Willem Dafoe Casted in Andrew Stanton's JOHN CARTER OF MARS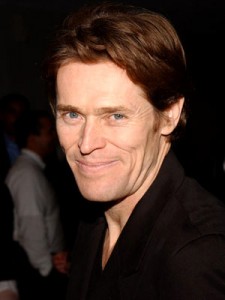 Willem Dafoe has been cast in the upcoming Walt Disney film JOHN CARTER OF MARS, directed by none other than Andrew Stanton – the director of Wall-E.
The character that Dafoe is playing is a martian named Tars Tarkas, who is out of place in his warrior race, due to his unusual affinity for love. Sounds like an interesting character, that is sure to make for some entertaining scenes.
JOHN CARTER OF MARS is an adaptation of the "Barsoom" novels written by Edgar Rice Burroughs. The film will be based off of the novel "A Princess of Mars," which features the first appearance of John Carter in the series. Taylor Kitsch will be playing John Carter, a Civil War soldier who gets transported to Mars. Lynn Collins will play "Dejah Thoris," the martian princess.