Will Arnett and Other "Arrested Development" Crew Developing New Pilot For FOX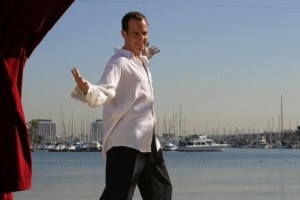 I'm always a bit mystified when people go back to the network that canceled their show. It happened with Joss Whedon after Firefly he went back to FOX with Dollhouse. Now it seems that Will Arnett along with Arrested Development creators and writers, Mitch Hurwitz and Jim Vallely, are developing a new comedy for FOX. Lionsgate is on board to finance the project.
The comedy stars Arnett as a Beverly Hills man who falls in love with a who can't stand him, and finds him absolutely obnoxious except for his wealth.  Unfortunately, this is the only premise they are giving so far, but if it is even half as funny as Arnett's Gob Bluth, we'll be in for a treat.
Currently Hurwitz and Vallely are writing the long awaited Arrested Development movie, which will feature Will Arnett, and the rest of the cast from the show.