Whitney Houston Has Fans Walk Out On Her In Australia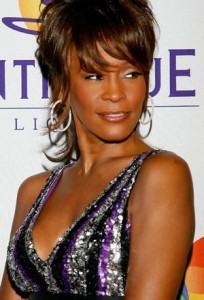 Houston we have a problem!
There was a time where Whitney Houston was one of the best selling artists of all time.  She was the height of beauty and fame. Her role in The Bodyguard and the sales of the soundtrack for it put her at a level few artists have reached. She followed it with more and more hit songs, and a few more hit movies such as The Preacher's Wife and Waiting to Exhale. Although, things didn't stay great forever. Whitney dropped from the limelight for a while, only to reemerge with abusive husband Bobby Brown, and a crack habit. She had a huge fall from grace that was well documented on TV with reality shows and interviews with TV personalities like Barbra Walters.
These past couple years she has been trying to make a comeback, but it has been rough. Last year at a Today Show performance she showed that her voice was not the fine instrument it once was.  Now she is starting her long awaited tour in Australia, and it hasn't started off well. Watch the video below to see what Whitney sounds like these days, and what the fans have to say about it.
Here is what she used to sound like: