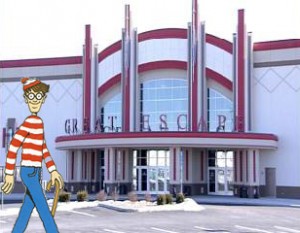 One of the greatest and most intriguing questions of childhood for many has long been — "Where's Waldo?"
Well now, we can look to a couple of movie studios for the answer. Universal and Illumination Entertainment have purchased the rights to the "Waldo" franchise, and have plans to create a live action movie out of the beloved character. According to Variety, the deal was priced in the high 6 to 7 figures. So next time you are looking for Waldo, you might want to look at the Bentley dealership.
Get the full scoop at Variety.