What's New on TV Tonight?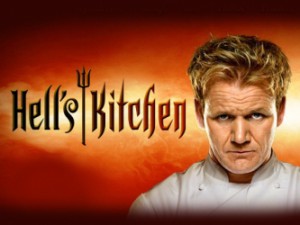 Hell's Kitchen (Fox 7:00)
Do you love watching chefs getting yelled at while sweating over hot food they are preparing in an unrealistic time frame? Well then you found the perfect show. Tonight the chefs try to teach bachelors with no cooking experience. Better keep the fire extinguisher close by.
Pretty Little Liars (ABC Fam 7:00)
If cooking isn't your thing, then flip over to watch mediocre acting and high school drama. In tonight's episode, family members come home, detectives return to crime scenes, and social statuses are in jeopardy.
America's Got Talent (NBC 8:00)
I love the title of this show and then the fact that for the first several weeks they show how talentless America is. But now we have weeded out all of those folks, and we really get to see that America does have talent. Acrodunk is still my favorite from last season. No one will beat them.
Deadliest Warrior (Spike 9:00)
Have you ever wondered whether a United States Navy Seal Officer could defeat an Israeli Commando? I haven't either, but I think it would be pretty cool to watch. Especially cause I don't exactly know what an Israeli Commando looks like or what weapons he would use.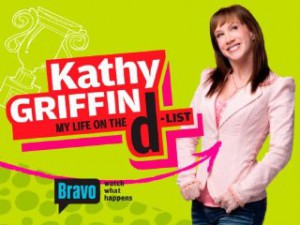 Kathy Griffin: My Life on the D-List (Bravo 9:00)
I usually catch this show when it is repeated one of about twenty times of the course of a week. She really is pretty funny. It's also kind of fun too because her assistant Tom is from Fenton. Got to love the hometown connection.