What Time Does the 15th Annual Komen St. Louis Race for the Cure Start?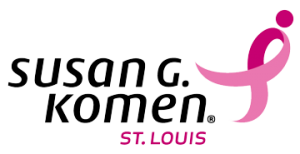 For 15 years now, St. Louis has gathered downtown to walk and race for the cure. The goal is to raise funds for research that will ultimately find a cure for breast cancer.
What time does the Race for the Cure start?
Here is the schedule of events for the 15th annual race, which takes place Saturday June 15, 2013:
6:30 a.m. Race Day Registration Opens
6:30 a.m. Survivor Pavilion Opens
6:30 a.m. Team Photos Begin
7:25 a.m. Survivor Procession
7:55 a.m. Aerobic Warm Up
8:25 a.m. Wheelchairs Start
8:30 a.m. Team Photos End
8:30 a.m. 5K Timed Runners Start
9:00 a.m. 5K Non-Timed and 1-Mile Runners/Walkers Start
9:45 a.m. Awards Ceremony (on the Main Stage)
Parking for Race for the Cure
Garages:   Click here for information!
Drop-Off location close to Race site for wheelchair users and persons with mobility or physical challenges: Market at Tucker (pull up to the barricades)

Race Maps

For more information about the Komen St. Louis Race for the Cure, visit komenstlouis.org.
About the Susan G. Komen St. Louis Race for the Cure:
The Komen St. Louis Race for the Cure® raises funds for the local fight against breast cancer, celebrates breast cancer survivorship, and honors those who have lost their battle with the disease.
Seventy-five percent of the net funds raised through the Race stays in the St. Louis community to fund innovative breast health and breast cancer screening, treatment, education and support programs. The remaining 25 percent goes toward groundbreaking national breast cancer research programs, including vital research being done right here in St. Louis.