What Kind of Cast Can be Expected From Del Toro's "At the Mountains of Madness"?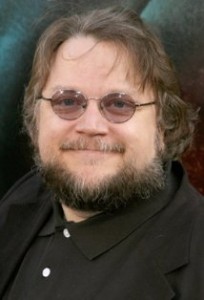 Anything Guillermo del Toro does peaks my interest.  Add to the fact that James Cameron is producing, and At the Mountains of Madness could be something truly special.  With these two big names behind the camera, what kind of talent can audiences expect to see in front of the camera.
Tom Cruise is del Toro's first choice.  I'm not crazy about the man, but I usually like to watch him on screen.  I'm sure the studio is nervous about Mr. Cruise's off screen antics being bad for publicity so they want James McAvoy to headline the film.  McAvoy will become more well known this summer when he stars as Professor Charles Xavier in X-Men: First Class.
Who else is being eyed for the cast?  Liam Neeson, Ron Perlman, and Hugh Jackman have all been offered roles.  Neeson seems to be doing as many films as possible so why not team up with a good director to work on one.  Perlman is a favorite of the director's so no surprise there.  Hugh Jackman would have to film his role after he films Aronofsky's The Wolverine.
The film is about a chilling recollection of an Antarctic expedition's uncanny discoveries and their encounter with untold menace in the ruins of a lost civilization.  No word on when the film will be released or when they will begin filming.
What's your favorite del Toro project?  Let us know in the comments below.