Keira Knightley is Now Single, Fans Rejoice!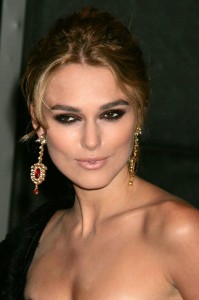 So here's my opinion of Keira Knightley.  She looks wonderful in modeling shots and in magazines.  She even looks good when she is just staring at the cameras on the red carpet.  But when she smiles she just looks like she is in pain.  I'm sure she is a lovely woman.  That's just how I feel.
Well if you are one of the many who have a celebrity crush on Ms. Knightley you can jump up and down because your chances of hooking up with her just increased by half a percent.  Keira broke up with her boyfriend of five years, Rupert Friend. 
Knightley's next film is Cronenberg's A Dangerous Method.  Maybe she will stir up publicity and start dating co-star Michael Fassbender…What?  Celebrities don't do that just to get interest in their new movies.  How silly of me to think that.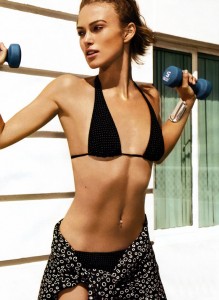 Are you on the side that thinks Knightley is gorgeous?  Let us know in the comments below.