Weekly Top Five – Favorite Ron Perlman Films
Ron Perlman hits theaters tomorrow with the medieval horror film Season of the Witch.  I decided that instead of going through Nicholas Cage's best hairstyles for the top five, we could just do Mr. Perlman's best films.  Let me first start by saying that this is only his film work.  Perlman turned in some great tv work especially as a voice actor in series like Iron Man, Batman, Animaniacs, and Aladdin.  Also I have not seen every film Ron Perlman has done.  Which is close to impossible because the man is a work horse.  So without further adiue, here's my five favorite films of Ron Perlman's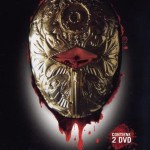 5.  Cronos – Fleeing the Inquisition, an alchemist arrives in Mexico in 1536 bearing the "chronos device"–an ornate clockwork instrument that can prolong life but at the same time instills an unquenchable thirst for human blood. Following his death 400 years later, the device and its instruction manual become separated, one falling into the hands of an antiquities dealer, the other in the possession of a dying industralist. The former is saved from a hellish fate by his brave little granddaughter.  If you are a fan of Guillermo del Toro, which apparently Perlman is and so am I based on this list, then this is a film that you need to see. Creepy, Interesting.  And great visual style.  Definitely a must see for horror fans.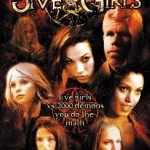 4.  5ive Girls – In this stylish Gothic horror film, five members of a Catholic girls' reform school join forces to battle Legion, a demonic force that inhabits the institution. Supernatural chills, spine-tingling special effects, and the epic battles between good and evil dominate 5IVE GIRLS.  A straight to DVD film that I bought on a blind whim.  The best part about it is that Perlman plays a priest who kicks ass.  I mean would you really expect him to do anything else.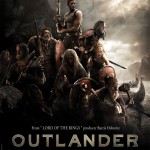 3.  Outlander – A space craft crashes into the majestic fjords of ancient Norway and into the time of the Vikings. From the wreckage emerge two bitter enemies: a soldier from another world – Kainan – and a bloodthirsty creature known as the Moorwen. Man and monster both seeking revenge for violence committed against them. As the Moorwen ravages the Viking world, killing everything in its path, Kainan forms an unlikely alliance with the primitive but fierce warriors. Combining his advanced technology with ancient Iron Age weapons, the hero leads a desperate attempt to kill the monster – before it destroys them all.  Perlman really isn't even in this film for that long, but it is still a movie that is worth checking out.  Great action.  Solid special effects.  And just a fun take on an old concept.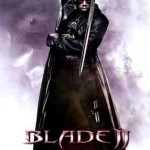 2.  Blade II – Blade is half man and half vampire and consumed by a desire to avenge the curse of his birth and save the human race from a blood-drenched Armageddon. Blade must align himself with a high-powered team of vampires to take on a greater evil than either has ever faced–a new kind of super-vampire that is itself on a vicious hunt to eradicate both races.  Easily the best films in this franchise and another work of the genius del Toro, Blade II is more fun than any of the other films largely due to Perlman being a smart ass through the whole thing.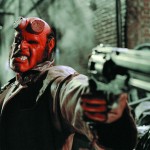 1.  Hellboy – This is actually geared towards both films so I won't add a synopsis for them.  I remember the first time I saw Hellboy I was in high school, and I refused to see The Princess Diaries with my friends so I went into Hellboy alone.  Obviously a better option.  I love the first film despite the fact the studio forced del Toro to make the main story about the human instead of one of the "freaks".  In my opinion, the sequel is ten times better than the first one and that is saying a lot.  The creature effects, the animated opening, the cinematography, just all fantastic and make a great film.
What is your favorite Ron Perlman film?  Let us know in the comments below.