Weekly T.V. Recap- 9/19 through 9/25
First and foremost, before I do anything, I'm going to explain what you can expect out of the Weekly Recap. I'm big on Sitcoms so I'm watching pretty much every Sitcom out there (side from a few scheduling conflicts with The Middle and Free Agents). I'm only watching New Dramas this season because I don't want to jump into established Dramas half way into the series and all my Dramas from last season were either Cancelled or ended their runs. As for Reality TV, I only watch one show in each genre. For Example: I'm not watching The X-Factor or The Voice because I've always been a fan of American Idol and I'm not watching Dancing With The Stars because I prefer So You Think You Can Dance.
With the "Recap" I don't review shows but I give a Recap of the past week in Television. Starting next week (September 26 through October 2) I will post the Recap on the following Monday (10/3). In the "Recap" I'll give shows that I think are on the verge of Cancellation, My Top/Bottom Five from the past week, and any TV Related News (Cancellations, Renewals) that I receive over the week.
Along with the Weekly Recap I have developed A "Cut List" where I eliminate shows from my radar. I will also include this every week
Weekly Recap for September 19-25
Drama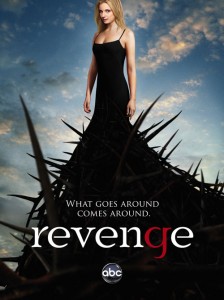 In the field of Drama I feel like they have a very solid New Show Line-up (much better than last season). My hopes were not let down with the premieres this last week.
The Playboy Club kicked everything off on Monday night with a very solid episode where the series has been set up to have one heck of a first season. Sad things about TPC is that it is doing horribly in the Ratings and will probably not make it to the end of the season, which I think will be a shame because I really like this show.
Unforgettable debuted on Tuesday to close to over 14 million people and it was definitely not a let down. In the episode you received a lot of information for the upcoming season and they also set up a lot of intrigue around the relationship between Carrie and Al. Also on Tuesday, was the second episode of Ringer on the CW and I am still kind of bored by this show and it is doing horrible in the ratings so hopefully The CW can pull the trigger and get rid of this show sooner rather than later.
The show that I think I was most impressed by was Revenge. Emily/Amanda is taking revenge on the people who ruined her family's life and that revenge has been set up and is off to a running start after the premiere. The 10 million viewers didn't hurt it either!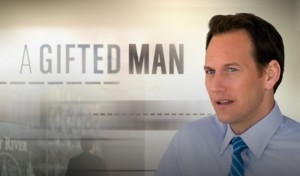 Thursday brought Person of Interest and The Secret Circle to the table with impressing episodes. Person of Interest has been pushed strong by CBS and I can see why because the show is fast paced and doesn't give you a second to collect your thoughts. The Secret Circle is a little slower paced but it is still a very good show. I hate saying that because of the network it's on, but I still thought the show was really good and I know we will get a full season out of it because of it being on The CW.
A Gifted Man debuted on Friday night and I'll say that it wasn't a bad show either. One thing that I did notice is that it took all episode to build up to what you know is going to happen at the end of the episode.
Finally, Pan Am debuted on Sunday and it is another very solid show. The "Pilot" was very entertaining throughout. I am extremely intrigued by these flight attendants and I am curious to see how the show will develop.
All in all in a week of premieres I'd say that I was impressed by 7 out of 8 of the Dramas that I watched and I hope they can keep up the good episodes for a full season.
Sitcoms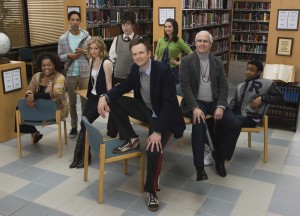 The field of Sitcoms brought a surprisingly really good week. I can say that I was entertained by every Sitcom that I watched this past week (some more than others).
The two big things from the week were 2.5 Men and The Office. Both shows had questions going in and both of the episodes answered every question that you may have had. 2.5 Men brought the debut of Ashton Kutcher in his role as Walden Schmidt and he was very impressive in his first role on TV since he left That 70's Show. Robert California (James Spader) returning for the start of the new season of The Office wasn't a surprise but what was a surprise was Andy Bernard (Ed Helms) becoming the replacement for Michael Scott's character.
How I Met Your Mother, Modern Family, and Big Bang Theory all three had double episodes to start the season off. All three had very solid episodes that revealed a lot as to where this season is going to go. Community, Raising Hope, and Parks and Recreation continued with the very solid episodes that they gave us last season.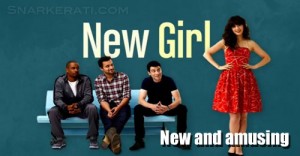 As for the New Shows: There were four of them this week (2 Broke Girls, The New Girl, Whitney, and Up All Night) and I think all four of them gave very solid debuts and I look forward to seeing what they are going to do for this upcoming season.
Like I said before The Sitcoms had a very solid week and I really have nothing negative to say about the Sitcoms.
The Numbers
Sunday Night Football, NCIS, NCIS:LA, Modern Family, Criminal Minds, Big Bang Theory, Unforgettable, Dancing With The Stars, Two and a Half Men, 2 Broke Girls, Castle, Person of Interest, and The Mentalist eclipsed the 13 million viewers mark. 2.5 Men dominated its night and viewership with over 28 million viewers for its debut
The nightly Ratings winners were: Two and a Half Men (Monday), The New Girl (Tuesday), Modern Family (Wednesday), The Big Bang Theory (Thursday) Blue Bloods (Friday), LSU @ WV (Saturday), Sunday Night Football (Sunday)
The Best
Top Fives (personal Top 5 coupled with the ratings Top 5)
My Top 5
5 The Playboy Club
4 Community
3 2 Broke Girls
2 Revenge
1 The New Girl
Ratings Top 5
5 The Big Bang Theory
4 Modern Family
3 2 Broke Girls
2 Sunday Night Football
1 Two and A Half Men
The Worst
Here are my personal Bottom Three shows at this point
#3 Person of Interest
#2 A Gifted Man
#1 Ringer
I'm not saying these are bad shows…well other than Ringer…but I just think they could be better.
Here's the Weekly Cut List