WB Doing Contemporary Take on Gilligan's Island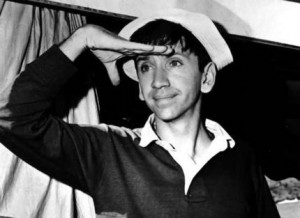 Variety is reporting that Warner Bros. and Atlas Entertainment are teaming up to do a contemporary take on the iconic show Gilligan's Island which ran from 1964 to 1967.
Screenwriter Brad Copeland is penning a script, but plans are not moving forward until his script is handed in. Producing the film will be Atlas Entertainment's Charles Roven and Richard Suckle. Exec producing will be the original show's producer Sherwood Schwartz and along with his son Lloyd Schwartz.
"The characters are so good," Roven said about the premise. "We think it's going to be a great story to transport these cultural icons to the modern day."
Another day, another adaptation. Although with the amount we've been getting lately, Gilligan's Island actually sounds pretty good. At least is has a story behind it unlike making classic videogames like Asteroids into a film.  I'm surprised they are going the film route with this one, and not trying to reboot it as a show.