Watch Tracy Morgan's Crazy Interview With Jon Stewart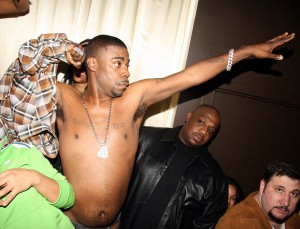 Tracy Morgan is crazy, there is absolutely no doubt about that. There is also no doubt that he happens to be one of the funniest people working in comedy these days. Anyone who watches NBC's 30 Rock can tell you that Morgan can turn the lamest scenes into uproariously funny sequences that will be quoted for years. I went into his latest comedy Cop Out expecting an absolutely horrible film, but overall thought it was enjoyable, mainly due to the comedic genius of the slightly off Tracy Morgan.
Morgan appeared on Jon Stewart's The Daily Show recently, and you better be sure it was as weird and crazy as the man himself. His off the cuff stories and jokes had Stewart doubled over with laughter. Sure, they may not make a lot of sense, but what does it matter if it makes you laugh? Watch the video below and let us know what you think. Is Tracy Morgan funny or just weird? Let us know in the comments!