Watch Tiger Woods Press Conference Live Online at 10AM Central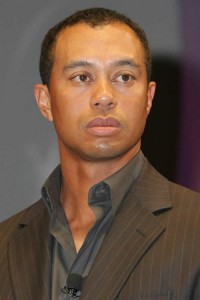 Tiger Woods will be making his first public statement since his big scandal and hiatus from golf in December of 2009. The press conference will start at 10am central standard time, and will stream live on YouTube.
Late last year, Tiger Woods destroyed his once stellar reputation. Women all across the united states came out detailing their affairs with the married superstar golfer. Since then, the golfer has been taking a break and hoping that the pad press will die down. Some sponsors have dropped the athlete, and some have stood by his side.
It will be very interesting to see what Tiger Woods has to day. Will he own up to what he has done? Or will he make excuses? Either way, there are many apologies in order.
*UPDATE* Watch the video from the Tiger Woods press conference below
Watch Part 1

Watch Part 2

Watch the Tiger Woods press conference above from TMZ.