Watch The Taking Of Pelham One Two Three – Free Movie of the Day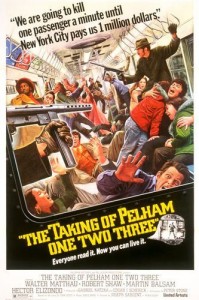 Four ruthless terrorists take over a New York City subway train and hold the passengers for ransom. They threaten to shoot one each minute until a one million dollar ransom is fully paid.
Running Time: 1 hr. 44 min.
MPAA Rating: R
The original "TAKING OF PELHAM 123" that inspired the 2009 remake starring John Travolta and Denzel Washington. The movie is about four armed men who hijack a New York City subway train, demanding… 1 MILLION DOLLARS (insert picture of Dr. Evil and diabolic laugh here) within one hour. Lt. Zachary Garber, played by Walter Matthau, is in charge of getting the hostages back safely while dealing with the hijackers and the time limit.