Watch "Ice Age 4: Continental Drift" HD Trailer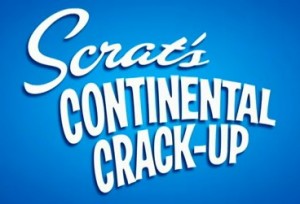 Another year, and another Ice Age teaser starring Scrat. Like all previous teaser trailers for the series, Scrat is once again trying to find a way to save his beloved acorn. (I'd ponder why he hasn't just opened it and eaten it, but it is a kid's movie.) Instead of hiding it, he once again encounters all kind of hijinks in a trailer that is sure to make kids squeal, and adults chuckle. While the Ice Age films may not be on par with Pixar films, they tend to do solid business, and have a decent amount of entertainment value for all ages. The only thing that worries me is that the series might start wearing out its welcome if it starts crossing too many eras.
Synopsis:
The fourth film in the successful Ice Age animated series, reunites your favorite characters; Manny, Sid, Diego, Ellie, Crash and Eddie, Scrat, Scratte, Buck and Peaches.
Starring: Ray Romano, John Leguizamo, Denis Leary, Simon Pegg, Queen Latifah, Chris Wedge
Directed By:Steve Martino, Mike Thurmeier
Release Date: July 13, 2012
[hdplay id=252 width=595 height=375]