The Academy Announces Last Seven Finalists for Best Visual Effects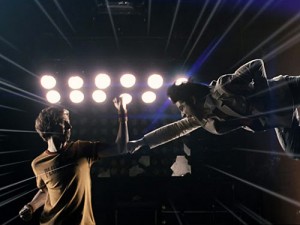 The Academy of Motion Picture Arts and Sciences has narrowed down the playing field for Best Visual Effects from fifteen to seven. The next set of cuts will be on nomination day where only five of the seven films will make it onto the final list. The current seven films are:
Scott Pilgrim vs. the World
Harry Potter and the Deathly Hallows Part 1
Inception
Hereafter
Iron Man 2
Tron: Legacy
Alice in Wonderland
This leaves out Clash of the Titans, The Last Airbender, The Chronicles of Narnia: The Voyage of the Dawn Treader, Percy Jackson & the Olympians: The Lightning Thief, Prince of Persia: The Sands of Time, Shutter Island, The Sorcerer's Apprentice, and Unstoppable who made the original cut.
So far all my picks for this category are still in it, and if I had to guess Hereafter and Alice in Wonderland will be the odd men out. Iron Man 2 might get pushed out by one or the other, but I don't imagine the other four will be moved from their spots.
What two films do you think won't make the cut? Let us know in the comments!