Visit ReviewSTL at the Petropolis Pet Carnival and Win Prizes!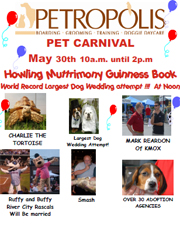 The Petropolis Pet Carnival is tomorrow – Saturday, May 30th!
ReviewSTL will have a booth at the carnival, and will be giving away free prizes! Including:
FREE $25 GIFT CARD TO THE GREAT ESCAPE THEATER NI GRAVOIS BLUFFS!
Terminator Salvation Hats, T-shirts, Shot Glasses, Posters, and more…
Land of the Lost Advance Screening Tickets, Shirts, Hats, Keychains, Posters, and more…
The Proposal starring Ryan Reynolds and Sandra Bullock – Advance Screening Passes
and lots of other cool movie give-aways!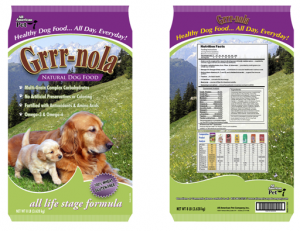 Also, we will be giving away free dog treats, courtesy of the All American Pet Company and Disney-Pixar's "UP" which is in theaters today! Make sure to stop by our booth with your dogs to pick up some of these free treats that they are sure to love
Stop by and say hi to Barret Jackman of the St. Louis Blues, Mark Reardon, Smash, and of course… Charlie the Tortoise!
This Year, Petropolis is going to attempt breaking the record in the Guinness Book of World Records for the largest mass Dog Wedding. They need at least 179 dog couples, so they need your help! Visit Petropolis.com for more details, and to print the registration form for your dogs!

YOU COULD ALSO WIN A FREE $25 GIFT CARD TO THE NEW GREAT ESCAPE MOVIE THEATER IN GRAVOIS BLUFFS! YOU HAVE TO STOP BY OUR BOOTH TO REGISTER, SO WE HOPE YOU COME BY!

The Petropolis Pet Carnival is going to be a lot of fun! It goes from 10AM – 2PM, so make sure to swing by 16830 Chesterfield Airport Rd. We hope to see you there!