Video: Barbra Walters' "Most Fascinating People" Interview With Oprah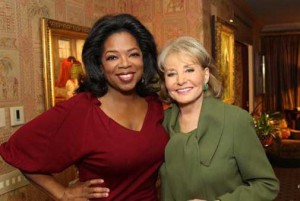 Right now the internet is going nuts with wanting to see Oprah cry during an interview with Barbra Walters, in her annual "Most Fascinating People" list. I guess people are surprised every year, because it seems like Barbra makes half of the people cry during these interviews. Although, maybe people are most interested in the fact that she talks about her relationship with longtime best friend, Gayle, who many have accused Oprah of having a lesbian relationship with.
So, watch this clip, and find your answer! Let us know in the comments about what you think!
[hdplay id=216 width=595 height=375]