"Underworld" Director Len Wiseman Directing "Total Recall" Remake
L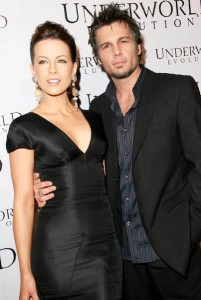 en Wiseman (or Mr. Kate Beckinsale, whichever you prefer) is in negotiations with Columbia Pictures to direct the remake of Total Recall.
The original 1990 film starred Arnold Schwarzenegger and was adapted from a Phillip K. Dick story "We Can Remember It for You Wholesale". Columbia is trying to do a more contemporary take on the story.
Columbia Pictures' Matt Tolmach said, "Len has an incredible love of the genre and a great gift for action. He'll bring a contemporary feel to the film while taking care with everything we love about Philip K. Dick's original story."
"I've always been fascinated with Philip K. Dick's short story, and I'm excited at that prospect of diving even deeper into the type of world it evokes and the questions it asks. I love that the most crucial mystery our character is trying to solve is the one of his own soul," said Wiseman.
Screenwriter and producer Neal Moritz said, "I have been trying for years to work with Len and fortunately we finally found a great project that he loves as much as we do. Len is terrifically talented and we know he is the right director to re-imagine Total Recall for a new generation of fans."
Total Recall was one of those films that I absolutely adored when I was younger. Now when I go back and watch it, it makes me cringe at how awful some of it is.  I'm still not sure that this film really needs to be updated, mainly because the last film was only twenty years ago.
What do you think? Let us know in the comments!