"Lost" Executive Producer, Damon Lindelof, Re-Writing "Alien" Prequel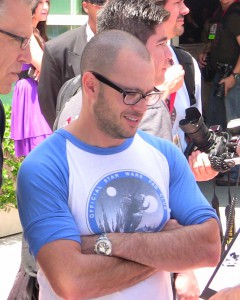 If you were wondering what was happening with the creative minds behind ABC's Lost after the final season, well don't worry they are keeping busy. Damon Lindelof is currently rewriting a prequel for Ridley Scott's upcoming prequels based on his famous film, Alien.
The prequel which was originally penned by Jon Spaihts, is set thirty years before we meet Ridley and her team, and gives us some more backstory into how everything came into play. Lindelof is doing a rewrite of the story, and has met with director Ridley Scott to discuss details. Apparently, their discussions went so well the two might be working on a completely new science fiction project together as well.
In addition to the re-writing duties on this film, Lindelof is also writing the sequel to 2009's Star Trek with other J.J. Abrams' collaborators Roberto Orci and Alex Kurtzman, who he also co-wrote the upcoming Cowboys & Aliens with.
It's great to see people from a great show like Lost moving onto even bigger and better things with their career. His re-write also gives me a little bit of hope for these prequels, and makes me thing that 20th Century Fox might be trying to make a solid franchise out of these prequels.
What do you think? Let us know in the comments!