Twilight Star Ashley Greene Caught in Scandal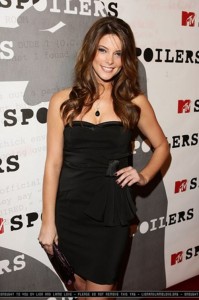 Yet another star is caught with revealing photos on the web. This time it is the Twilight Saga's Ashley Greene who plays the diminutive vampire Alice Cullen. This comes on the heels of her winning a Teen Choice award last night.
The photos are a bit explicit and her lawyer has already come out and said, "The photos in question, which appear to be of our client, are illegal and are being unlawfully displayed. Our client intends to take legal action."
Well, she can take as much legal action as she likes, it won't remove the pictures from the internet. The internet is a bit like the mythical hydra, cut off one head and three more are there to take its place. With a bit of digging I'm sure anyone who wants to see them will be able to.
So, what are your thoughts on all these scandalous pictures and videos coming out of teen stars lately such as Ashley Greene, Vanessa Hudgens, and Leighton Meester?