Rob Lehr Reflects on Nairobi Plane Crash, Heads Home to United States
Heading Home – a Post from Rob Lehr
August 9, 2009, 8:58 pm
Everything that I contribute to this project from this point forward is dedicated to Frank and Ryan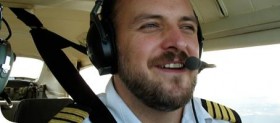 As I walked thru customs at the Nairobi airport to start the process of my 24 hour long solo journey back to the United States, I was asked how long my stay in Kenya was. At first I was unable to answer since the majority of my experience had taken place in a mental state where hours and days have no meaning. My passport revealed the truth, eight days, although those few days will affect me for the rest of my life in ways that I cannot even begin to imagine.
In total I was in the hospital for five days, most of which were purely for observation to see if further health complications manifested from the crash.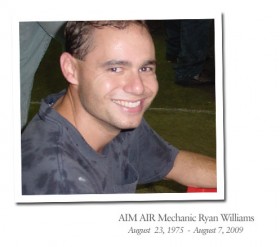 Luckily no other injuries were discovered and the extents of my injuries from the crash are extremely minimal when taking the nature of the event into consideration. In reality, most of injuries came as a result of re-entering the plane in attempts to remove Dan and Ryan. It is nothing short of a miracle, although I don't believe God had anything to do with any of it despite the insistence of 95% of the people that I interacted with since the crash. I'm sure that most Christians can understand that as an atheist it is very painful to hear that the only reason that I'm alive is because of God willed it. I think the fact that I can't attribute my survival to a higher power makes my experience that much harder to cope with considering the injuries and deaths that occurred so close to me.
With that being said, I must say thank you to all who have offered prayer and spiritual console to me since the crash and I truly appreciate and respect your heartfelt intentions. I assure you that I am very aware of the gospel and my experience with Christianity has been a long road with many ups and downs. In fact I have come full circle from being agnostic, to being a believer in Christ, then subsequently leaving the church and becoming devout atheist, if there is such a thing. I can say with all certainty that I will never again call myself a Christian however I am happy that so many people can find comfort in that belief system, especially in times such as these.
The Long Road Ahead of Me
This entire trip I have dubbed myself the protector of our group, despite the wishes of David for me to lighten up and enjoy myself. I felt it necessary to forsake much of the enjoyment of the adventure to constantly watch over Dan and David to ensure our safety. I will admit, I took it too far at times and even before we got to Africa I became paranoid of crowds and apprehensive of unknown locations. Essentially I saw us as an island in a sea of uncertainty as we continually placed ourselves in dangerous situations while we travelled across the United States and Europe. Months before we left for Africa, I told multiple people that I truly believed that I was going to die on this trip, and that pushed me further towards extreme caution in all situations. There was only a handful of times on our three week journey through the US and Europe that I enjoyed myself and that usually directly correlated with the times that we had a secured place to sleep at night.
Once we got to Africa, most of the weight was lifted off my shoulders by the introduction of our newfound Kenyan friends Tony, Jack and John; who then assumed the role of protectors and I could start to enjoy a bit of the adventure element of the trip. That however was short lived when our plane crashed in Kibera, and immediately I shifted back into the protector role when I went back into the plane for Dan and Ryan. While in the hospital I tried my best to remain strong for Dan as we tried to figure out the extent/causes of his injuries and in turn I repressed the whole event so that I could see that he was properly cared for. Also, Ryan's state was constantly in my thoughts and every chance that I had, I asked for updates on his health, hoping to hear that he was improving. Sadly I never received that news while in Africa.
While in the hospital, one of the only things that kept me sane was reading all of the things that were posted on Facebook and on my Conversant Life blog and I felt a little better every time that I read posts of encouragement. On the fourth night in the hospital, the internet cut out and I had no link to the outside world since my cell phone was $4.00 a minute. Once that outlet was removed, I was forced to deal with reality and our hospital room quickly became my prison and the next morning I had an emotional breakdown. I realized that in sacrificing so much of myself, I had left no energy to deal with my own emotional injuries which had become too deep to deal with. At one point I went on the balcony of our hospital room and cried for half an hour and it was the first time I truly let myself start dealing with my own struggle. It helped so much just to be outside again and I stayed there for the better part of two hours while my discharge was processed.
I had planned on waiting until Dan had made a full recovery before I left Africa so that I could be there for him, but when I had my emotional breakdown I realized that I had nothing left to give to anyone and that I needed to start worrying about myself again if I was going to make it through the ordeal. The best thing for me at that point was to leave the hospital and then make my way home to the states where I could begin to cope with what happened.
Before leaving, Dan and I had a very good conversation about all that had happened. I feel like he is recovering very well and I am anxiously awaiting his return.
Getting back on a plane was a terrible experience for me and I had a pretty decent panic attack prior to take off on my flight from Kenya to Dubai; the two subsequent flights were easier but still were very taxing on me. I travelled for a total of 24 hours by myself with very little sleep and when I finally got home yesterday, my mind and body was completely drained.
The accident has left me an emotional wreck, and there are so many things that put me over the edge. It is going to take me a long time to recover from this and I don't suspect any of it will come without actively engaging the issues head on. I plan on taking the next few months a day at a time and slowly easing myself back into my normal life, and the important thing is that I'm home where I can at least begin to sort things out.
I must also add that upon arrival in St. Louis, I learned that Ryan had passed away from his injuries, I took this very hard and had it not been from a few conversations that I had with people in Africa that helped me cope with Ryan's condition, this news would have been enough to emotionally crush whatever little bit of strength I had left. Words cannot express how deeply saddened I am for his family, as well as Frank's. At this point in time I can't talk too much about that element of the ordeal, I wish that I could find some good in this whole situation, but I simply can't given the loss of those two men.
Thank you for taking the time to read this
-Rob
Give a Damn?
New Blog Entry in a couple of Days.