Twilight 'Eclipse' Opens Tomorrow! Watch Our Interview With Jack Huston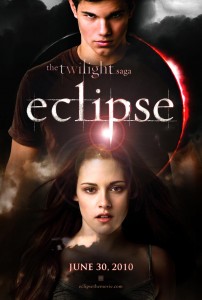 ReviewSTL was lucky enough to get an interview with actor Jack Huston, who plays Rosalie's ex-fiance in the third installment of "The Twilight Saga: Eclipse." Jack talks about the highly anticipated film, along with his career and future.
JACK HUSTON (Royce King) emerged as one of the hottest young actors to watch after his 2002 appearance in "Mrs. Warren's Profession" on the London stage for director Peter Hall, starring Brenda Blethyn. Huston recent projects include playing the wonderful Bosie opposite Al Pacino in Wilde Salome; and filming Bernard Rose's Mr Nice, opposite Rhys Ifans, David Thewlis and Chloe Sevigny. The film was included in the SXSW Film Festival in 2010.
He had starring roles in the teen thriller Shrooms and The Weinstein Co.'s Outlander with James Caviezel and John Hurt. Other film credits include Factory Girl for The Weinstein Co., Hemmingway's Garden Of Edenwith Mena Suvari, and Shrink alongside Kevin Spacey and Robin Williams, which premiered at 2009's Sundance Film Festival. He is currently shooting the Martin Scorsese show "Boardwalk Empire" for HBO with Mark Wahlberg executive producing and starring Steve Buscemi.
[hdplay id=41 width=595 height=375]