"Twilight" Director Catherine Hardwicke Attached to Dot War?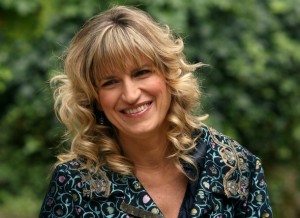 Catherine Hardwicke has yet to do another film since she finished 2008's Twilight, but she has gotten attached to high profile projects such as The Girl With the Red Riding Hood, and not it seems the new film Dot War.
Dot War is described by Empire Online as a mix between War Games and Real Genius (great comedy check it out!). It is about a video game programmer who trains with the government money, a way to fight terrorists using virtual equipment.
Hardwicke has to finish her Red Riding Hood movie, which is a new take on the fairy tale, but after that she might be able to work on Dot War.
Personally, I think it sounds bad. Movies like War Games worked in the 80s because not that many people had computers, and people really didn't understand the science behind them. Now people grow more skeptical, because they are more familiar with how technology works. There is a reason why films like War Games, Hackers, and The Net seem so cheesy these days, it is because they are more of a fantasy than films like Lord of the Rings.